At five months old, Corrin...
... wears size 2 diapers, and 3-6 months or 6 months clothes.
...is still breastfed, but that will soon be coming to an end. I am unable to keep up with her demand. I think that the only reason that we have made it this far is because I have been renting a hospital grade pump. But now the stress of trying to pump while at work, and keep up with her demands have become to much. While I don't want to stop completely, Corrin will become a formula fed baby. We also plan to introduce solids next month.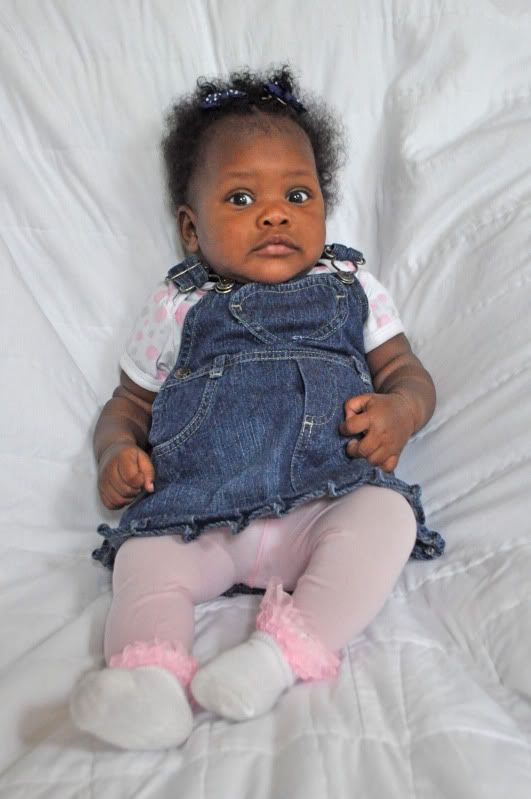 ... is able to roll over. Most of the time, she prefers to throw her head back as far as she can instead of rolling over. I have only seen her roll over a few times, but it's not something that she feels the need to do regularly.
... can sit up with assistance. If we prop her up with a ball, she can balance herself for a while.
... will sleep at least part of the night in her own bed. Usually she will sleep in her crib until she wakes in the night for a feeding. Then I will feed her, but most nights, we fall asleep before I can force myself get up and put her back in her crib. I'm working on it.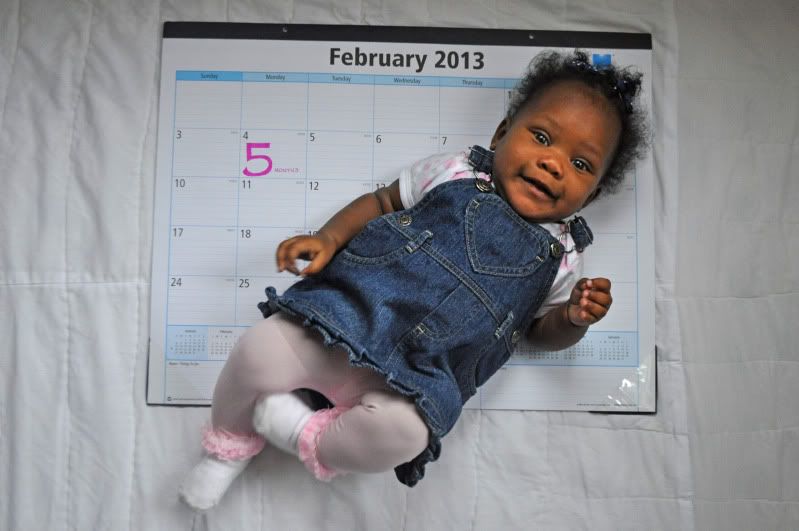 ... is a mama's girl. She lights up when I walk through the door in the evenings. She dances in her dad's arms until I take her from him. If I don't take her fast enough, she starts to fuss. I used to be hurt by Micah's preference for Mikey, then I got over it. Now I get a taste of what it's like to have a child prefer you to the other parent. I'm not sure of what I was envious.
... smiles and laughs in response to her brother. She loves him, and follows him with her eyes every step he takes. Sometimes all he has to do is walk up to her, and she starts laughing.
... is reaching for and manipulating toys, and other objects, with her hands. She doesn't have full control of them yet, but she is working on it. She also dives for our cell phones and iPads.
... is called, Rin, Rinny, Fat Girl, and Sissy.