Alternate Title: Micah's Birthday Bash 2.0
Micah's birthday party has come and gone. It all started with the invitations.
The morning of the party, we surprised Micah with balloons in his room. Of course during the night he ended up in our bed. He had to be ushered into his room for the surprise.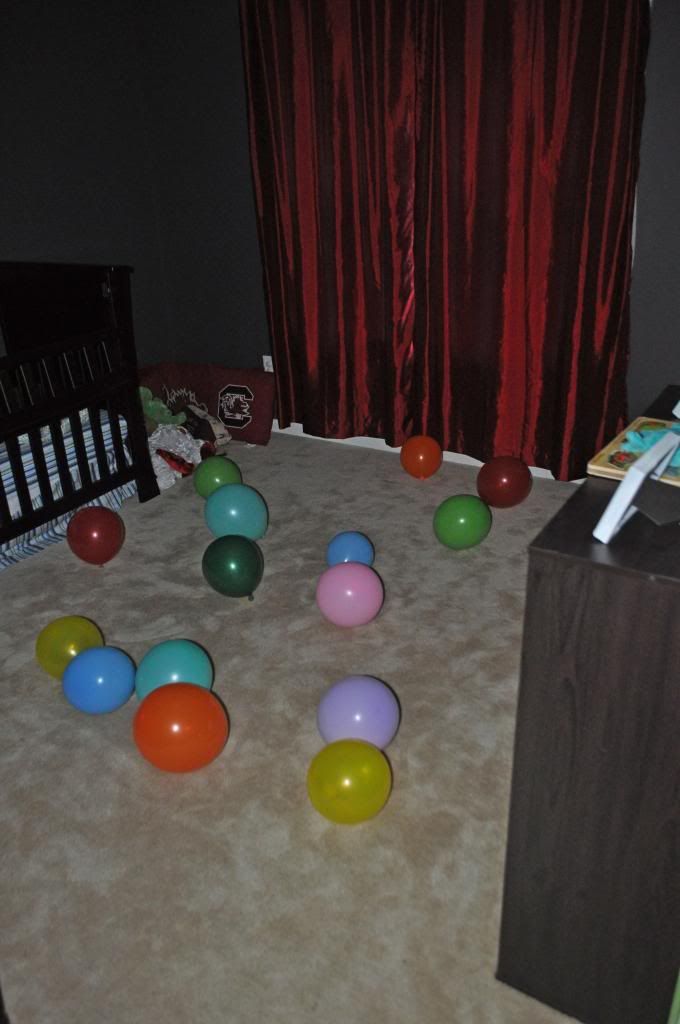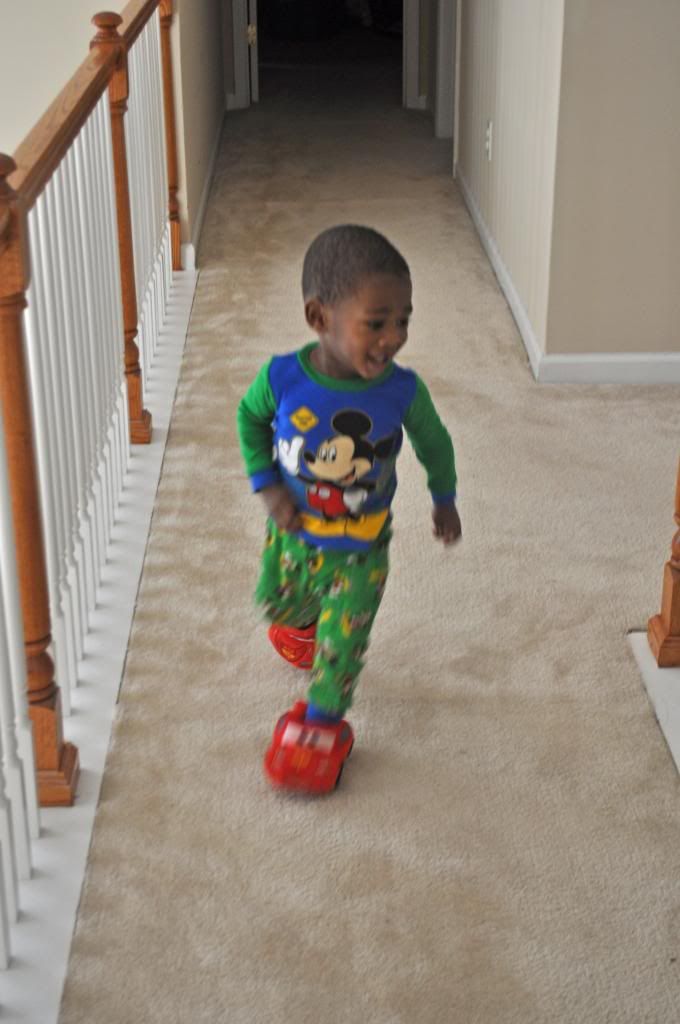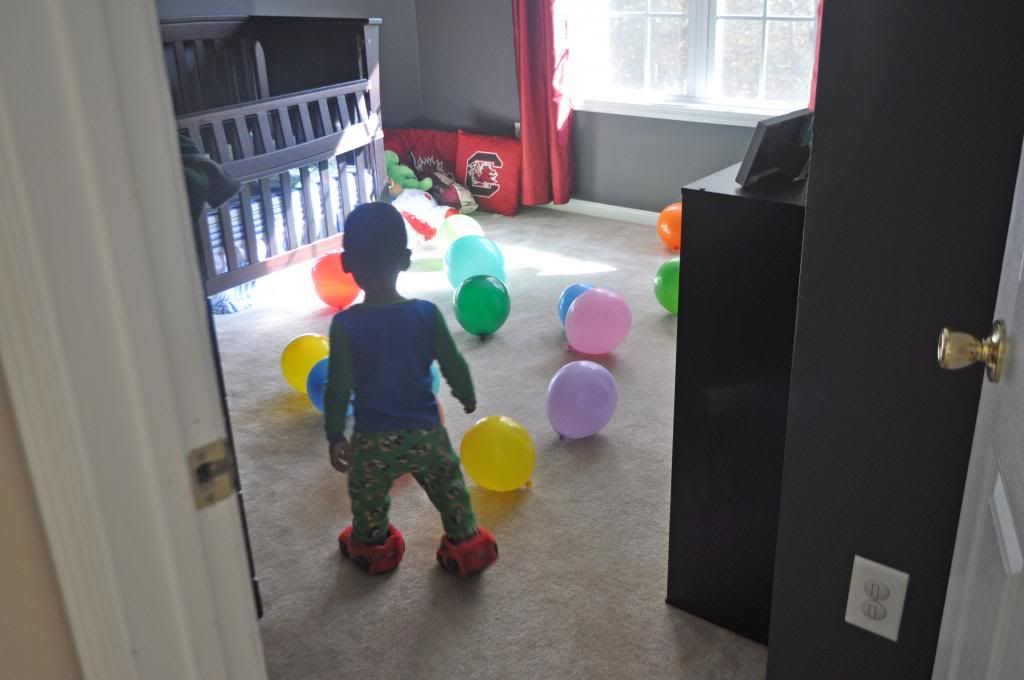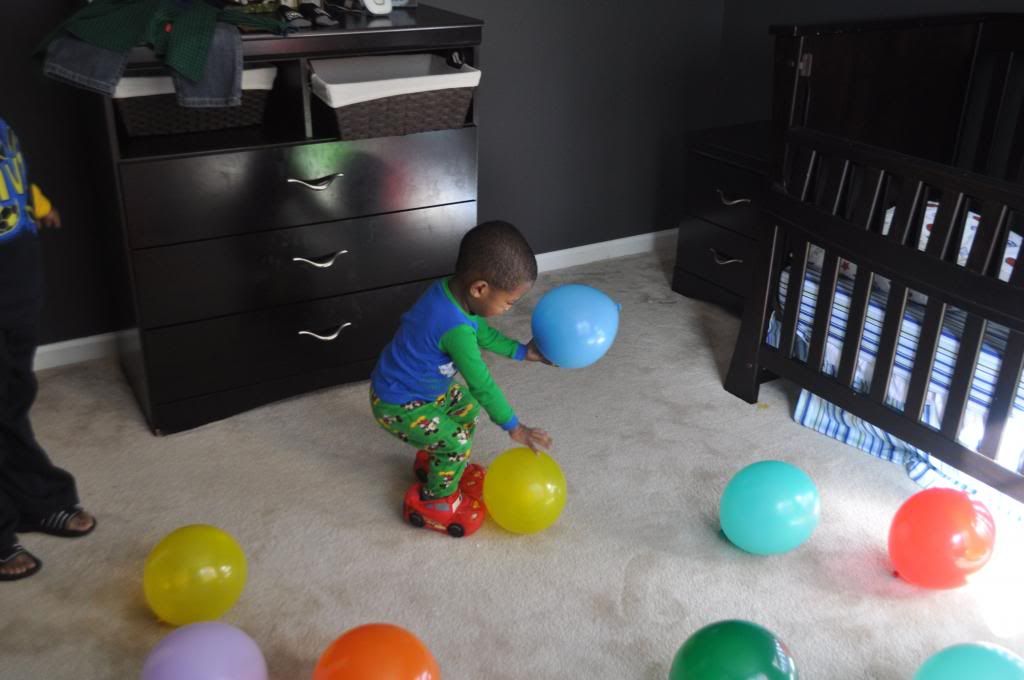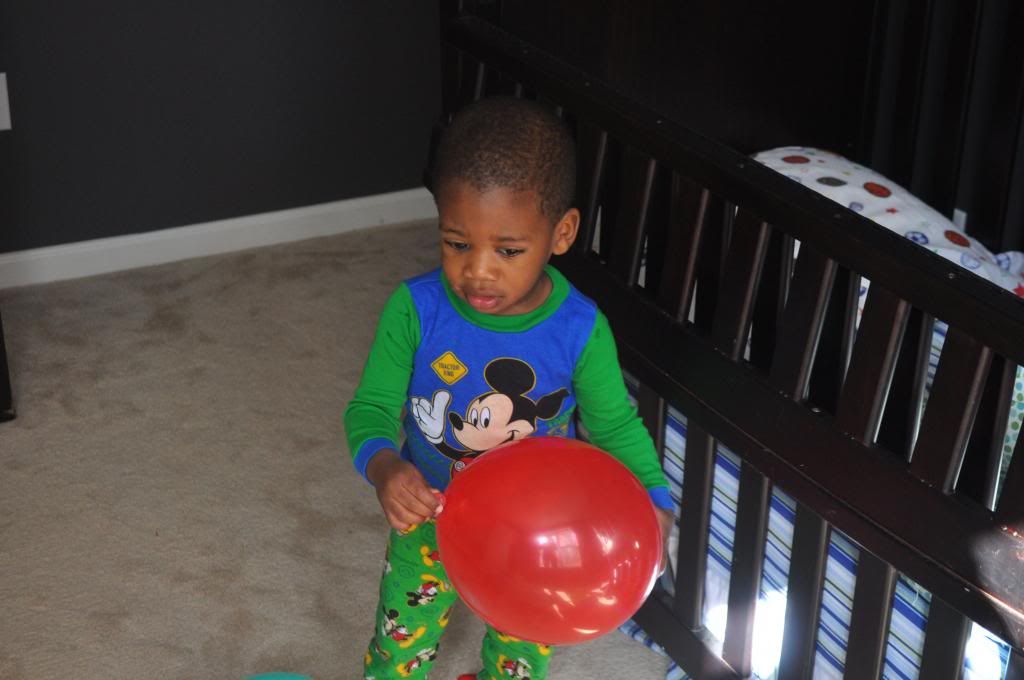 Even though the party didn't come together exactly the way I planned, I still think it was a great success. When we woke up this morning, with Micah in our bed once again, and asked him if he had fun at his party, he said, "YES!"