Mikey and I have been going back and forth for quite a while about when to transition Micah into a toddler bed. Really, Mikey was okay with transitioning him whenever. I, on the other hand, did not want to transition him too soon. I also did not really want to deal with the stress that can come with transitioning children from the confinement of a crib to the freedom of a toddler bed. Mostly, I don't want my baby to be growing up so fast.
Corrin testing out the crib.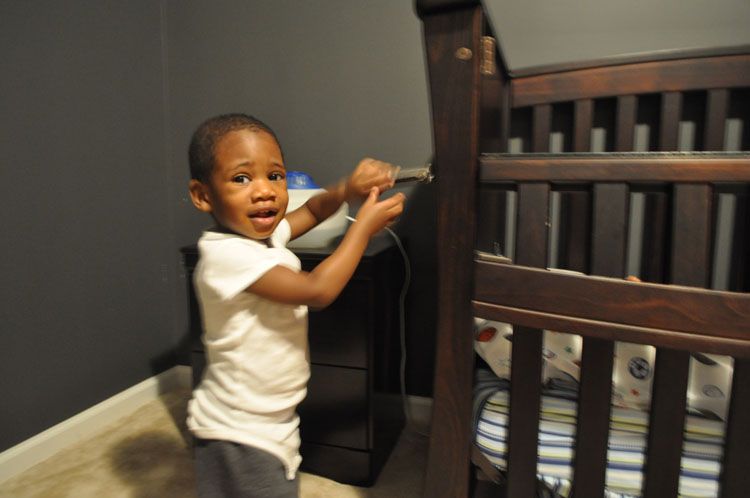 Putting Micah to work.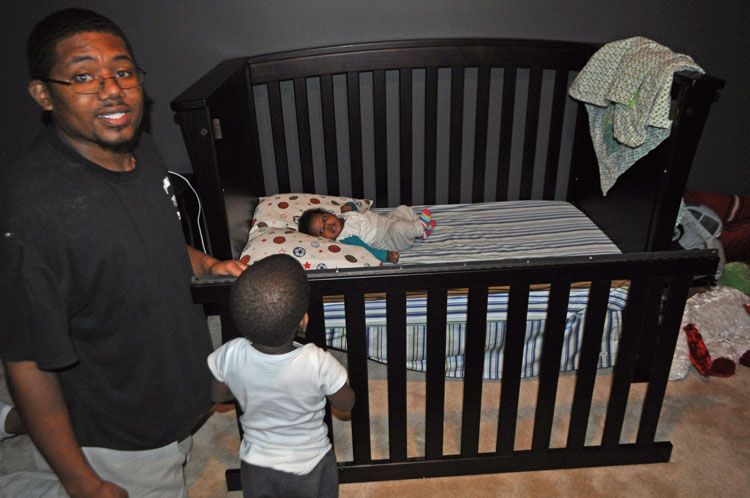 The front is off.
Well after Micah and Corrin's doctor appointment Friday, we decided that it was time. Micah is 36 inches tall. That is the recommended maximum height for his crib. Friday night was a success. Mikey and I let him stay up a little later than we normally would. Micah went to bed, and slept through the night. Success! Saturday night was not quite as successful. He went to bed with no problem. Then during the night, he fell out of the bed. He was not a happy camper.
Corrin was done with the crib, and Micah was mocking her.
First night in the big boy bed!
I am waiting for the night when he appears in our bedroom without warning. I am also waiting for him to realize that he doesn't have to stay put after we have put him to bed. So far once we put him to bed he falls asleep without complaint. He also stays in bed until we come in and get him. It seems like I just brought him home from the hospital, and now he's two years old, and transitioning to a big boy bed. So far I can't really complain about this transition. My baby is growing up. I am working on accepting this. I am taking it one transition at a time.