Sitting on the cooler. He moved it and climbed up all by himself.
Cleaning up.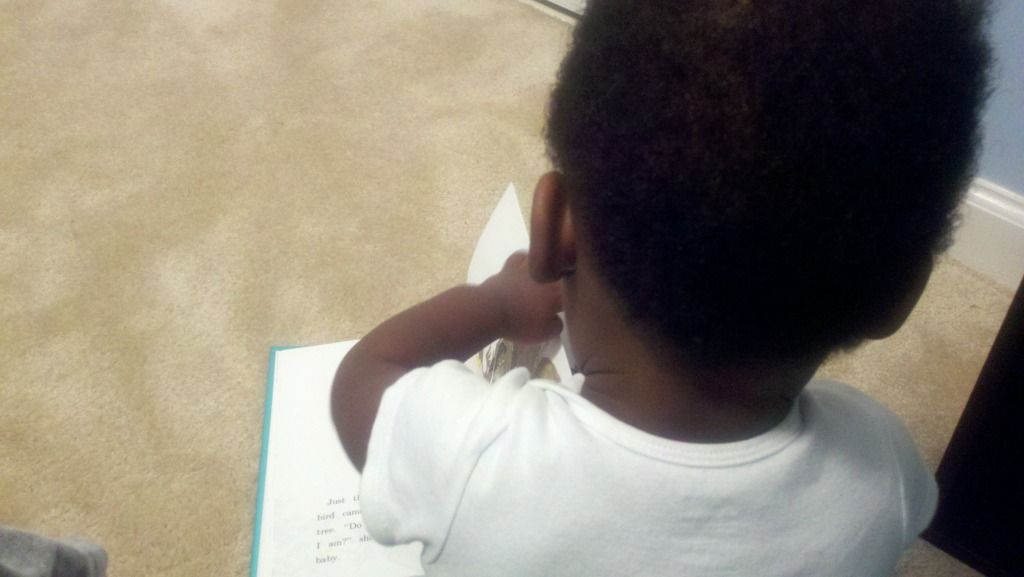 Reading his bedtime story. He's decided that Mikey and I can't touch the book.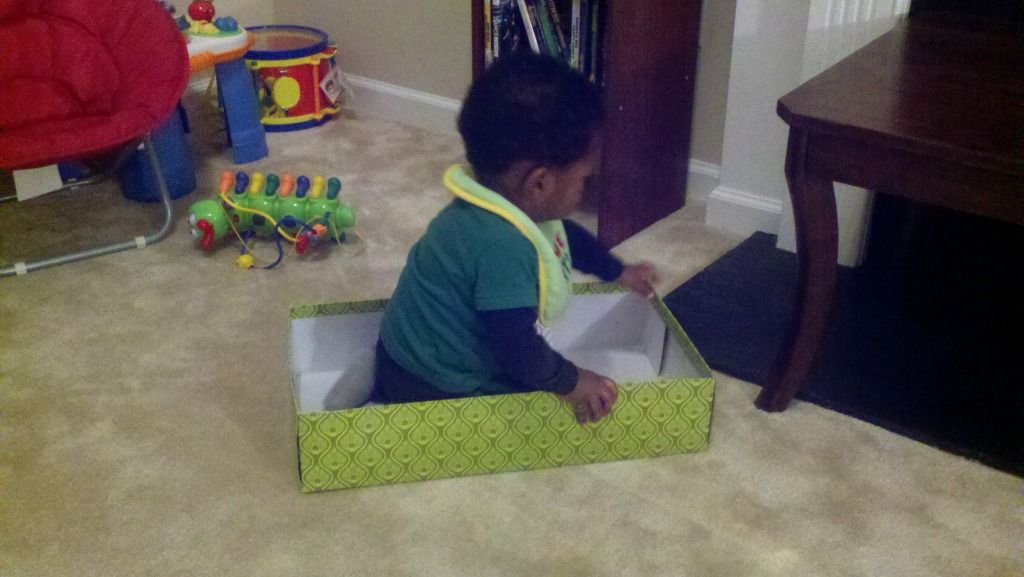 He decided that the shoe box was a boat or a car.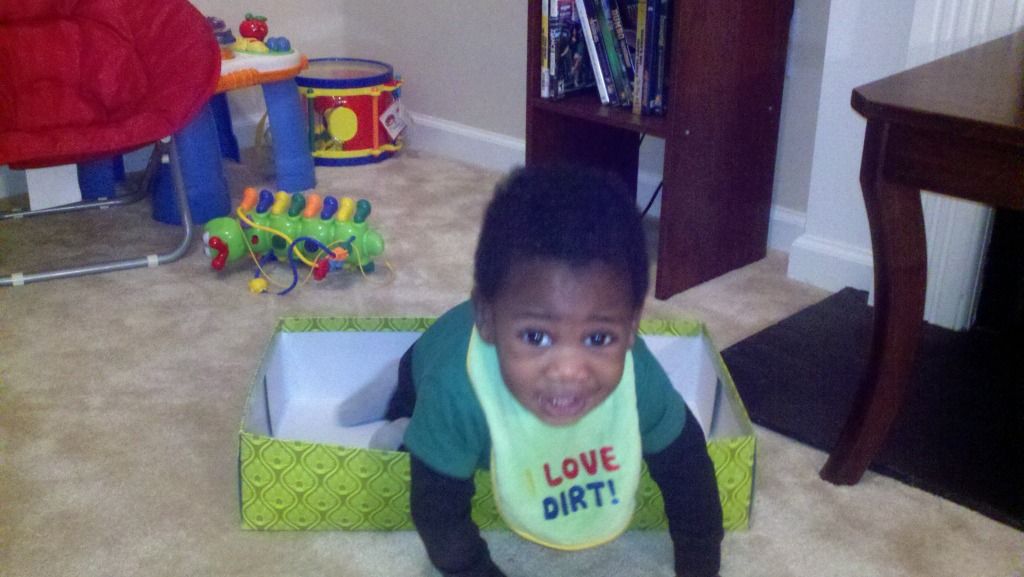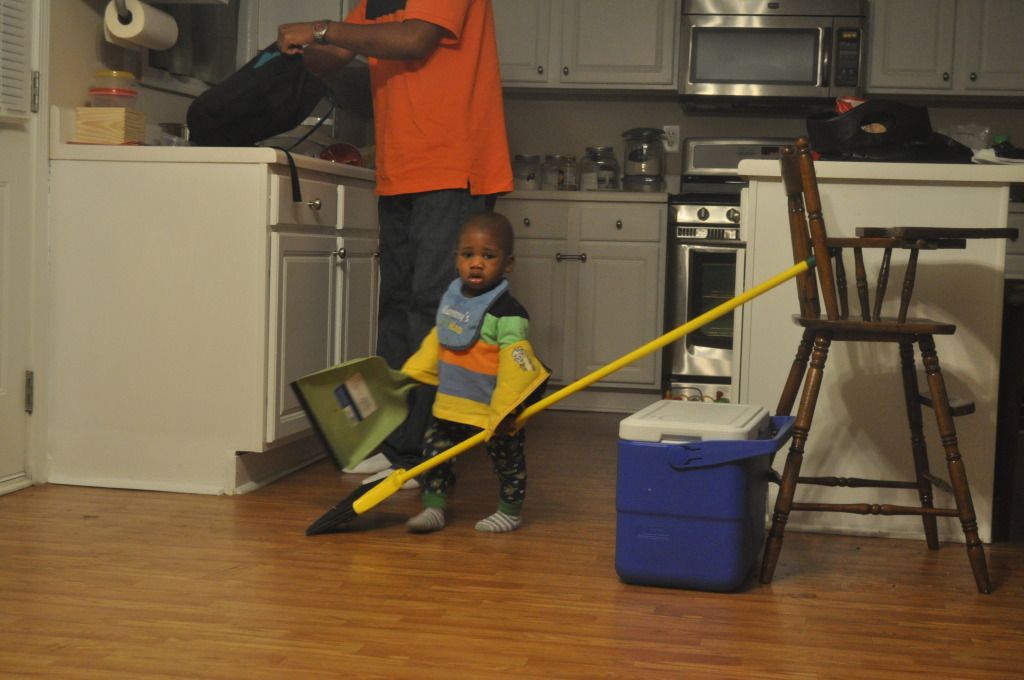 Sweeping.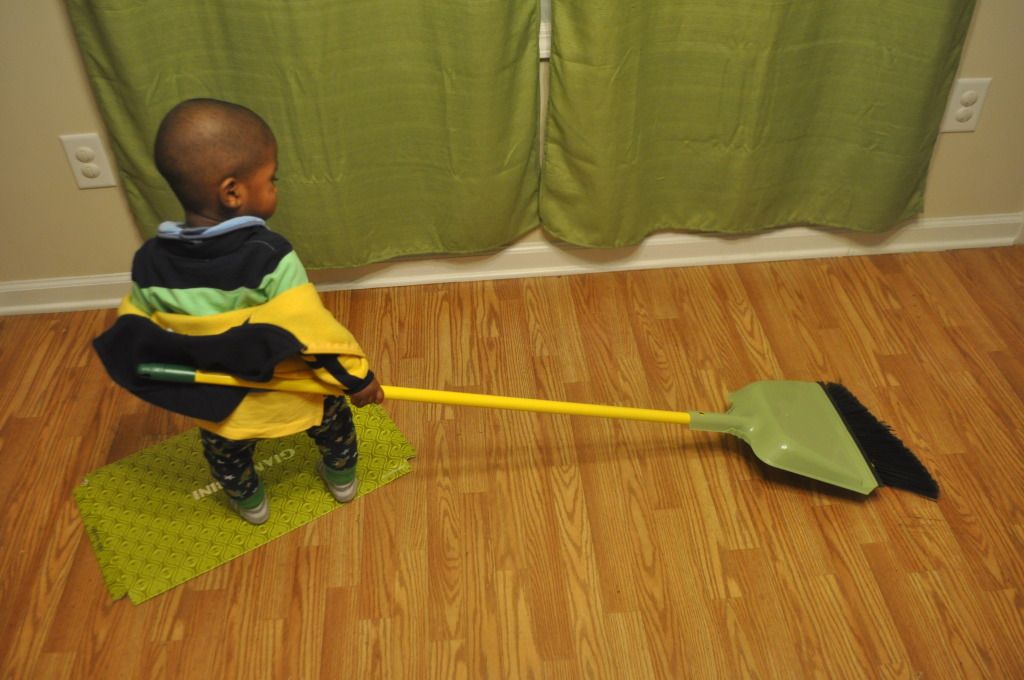 Packing for a road trip to South Carolina.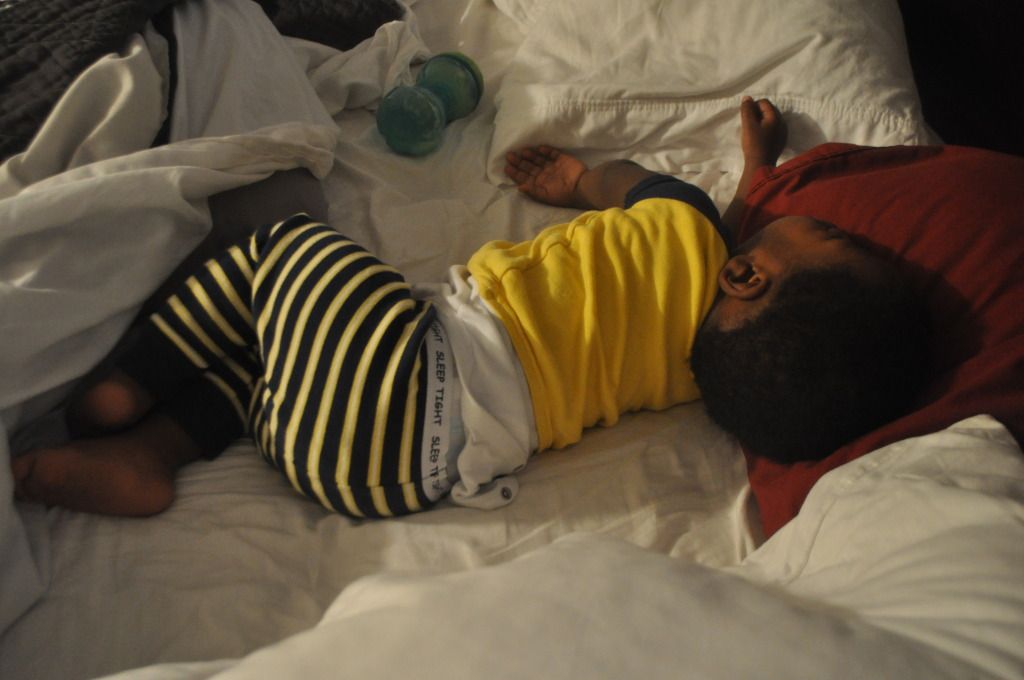 Somehow he ended up in our bed.
Trying to stuff his pajamas into a Chick-fila cup.
Attempting to get something off my nightstand.