I know I've missed several weeks. This update will cover the weeks I missed also. At 12 weeks gestation...
... my symptoms have eased off considerably. In the past few weeks, I've been exhausted. I've gone to bed as early as 8:30pm and slept through the night. Generally, I am such a night owl. Starting a new job while growing a baby is hard work. The nausea has ended for the most part. It never was bad, but I'm glad that it's leaving. Now the only time that I get nauseous is when I wait too long to eat. I did have one episode of vomiting. Of course, it was because I had waited to long to eat. I had drunk a glass of orange juice, because I felt like I was catching a cold. Unfortunately, I didn't eat first. Let me just say, orange juice on the way up is disgusting. That one episode of vomiting led to
hemorrhoids. All I can say is OMG!
... cravings and aversions are nonexistent. It's kind of funny.
... had my second doctor's appointment. The doctor had trouble finding baby #2's heartbeat with the doppler machine, so she decided to use the ultrasound machine, since it was in the room. She found the baby and his/her heartbeat with no problem. The baby's heart rate was at 169 this time. She also talked to me about the nuchal translucency screening. We opted out of it for Micah, because we knew that regardless of any findings we would not end our pregnancy. I also tend to be a worrier, and often think in worst case scenarios. I allowed myself to be talked into the scan. Mostly because it will allow me another peek at my newest little one before the anatomy scan. Hopefully nothing goes wrong.
... weighed in at 114 pounds according to my home scale. My waist is XX inches around. I definitely have a pouch now. I know that it's my internals shifting around to make room for baby. I'm going to have to move into loose fitting and maternity clothes soon.
So far everything has been going so well, that sometimes I forget I'm pregnant.
12 weeks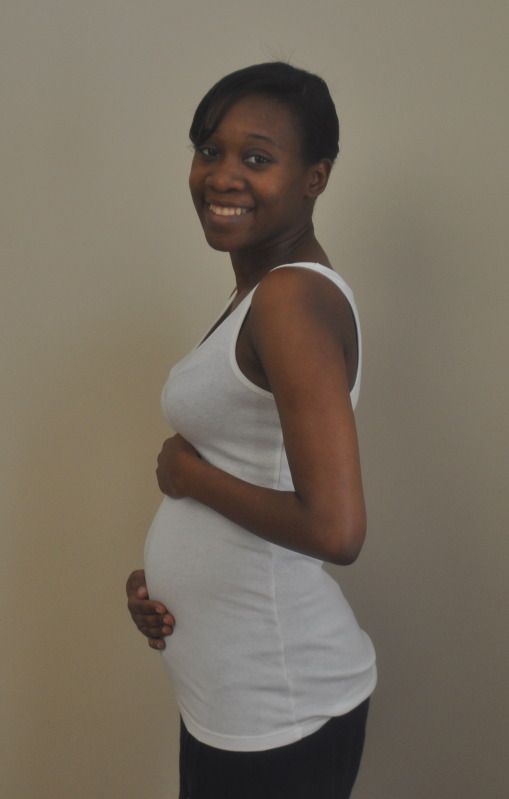 12 weeks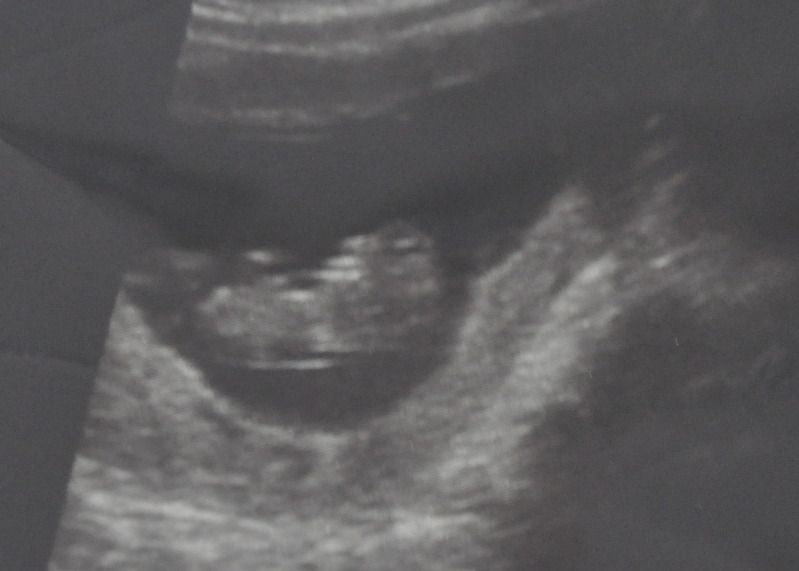 Baby #2 at 11 weeks, 1 day