Micah has gotten to meet two new cousins. We finally got to meet Mr. Angelo, right before he headed back to Texas. And another cousin of mine recently had a baby boy, KJ. We took pictures of the babies with my great-grandmother, who is 96 years old. Every time a new baby is born, we try to get pictures of all five generations. Unfortunately, my uncle wasn't there, so he didn't get to be in the generational picture. We'll try again at Easter. Beware, there are a lot of pictures coming up, and they look a lot alike, but the babies are so precious I had to post them all.
KJ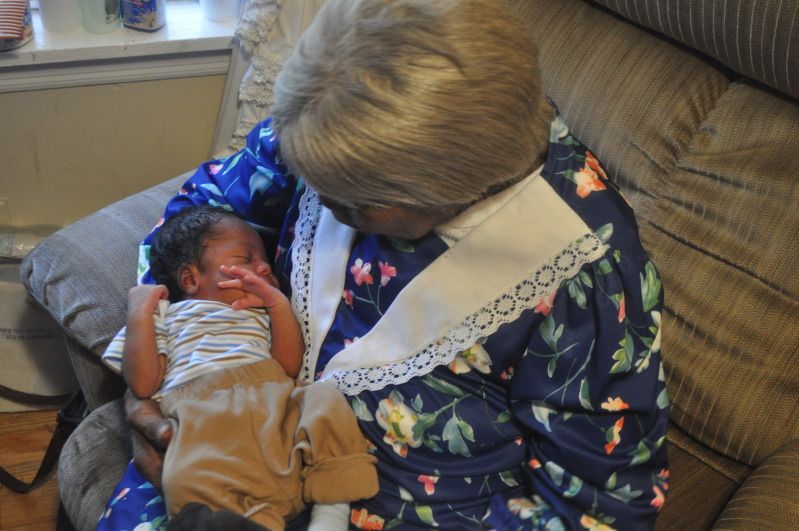 KJ and his great-great- grandmother.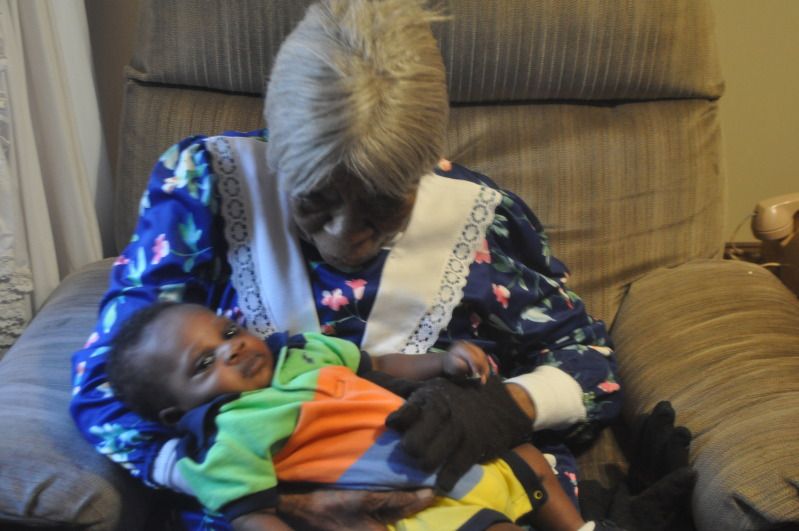 Angelo and his great-great grandmother.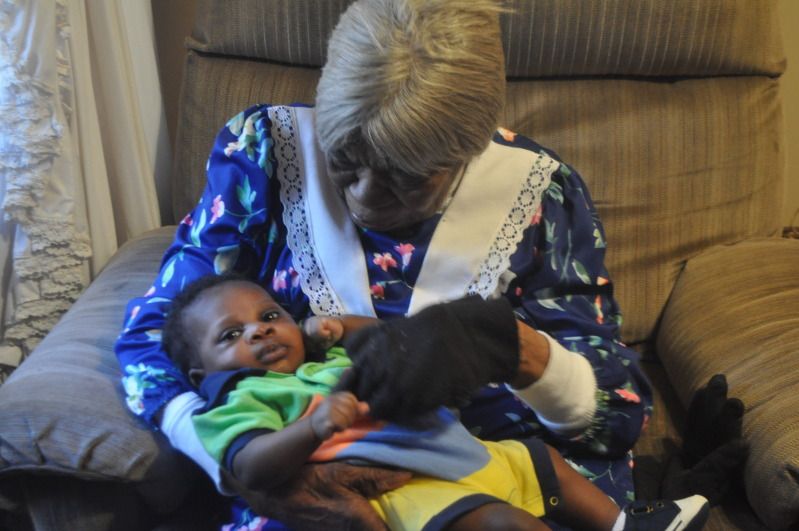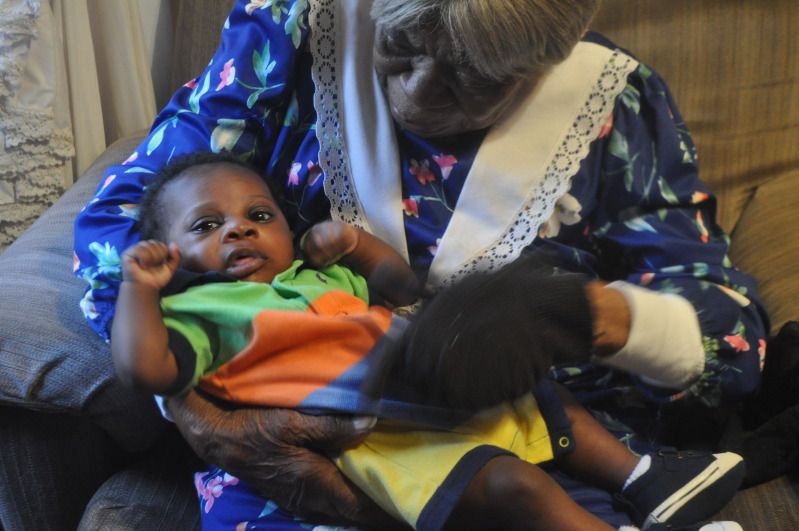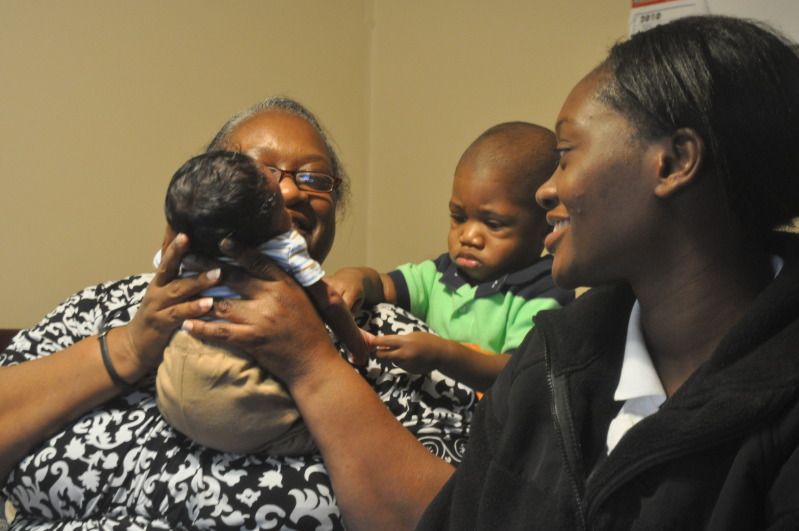 Micah holding KJ's hand.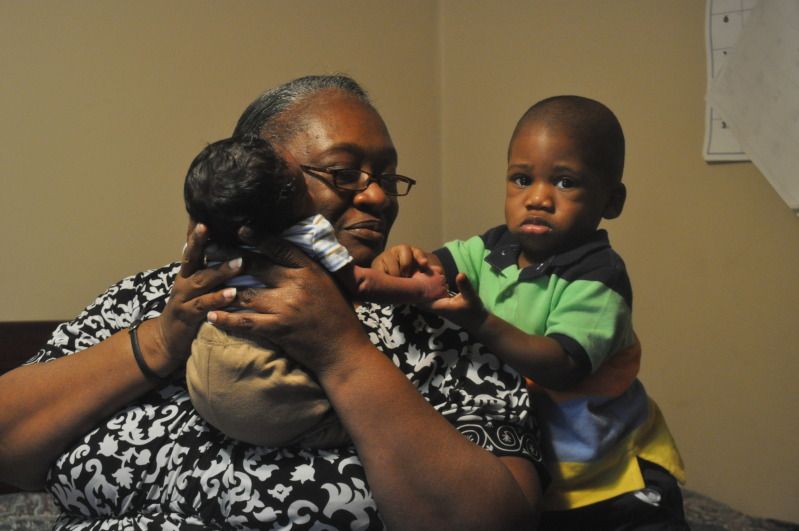 Micah giving KJ a kiss.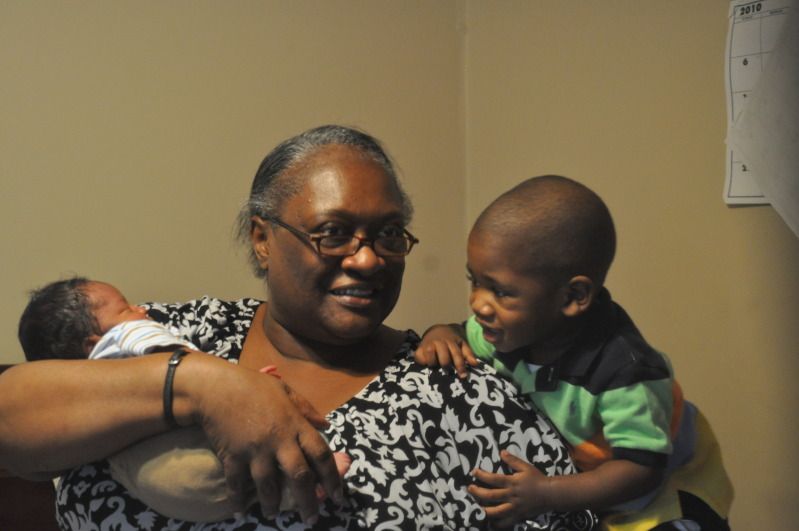 He was more interested in KJ than Angelo.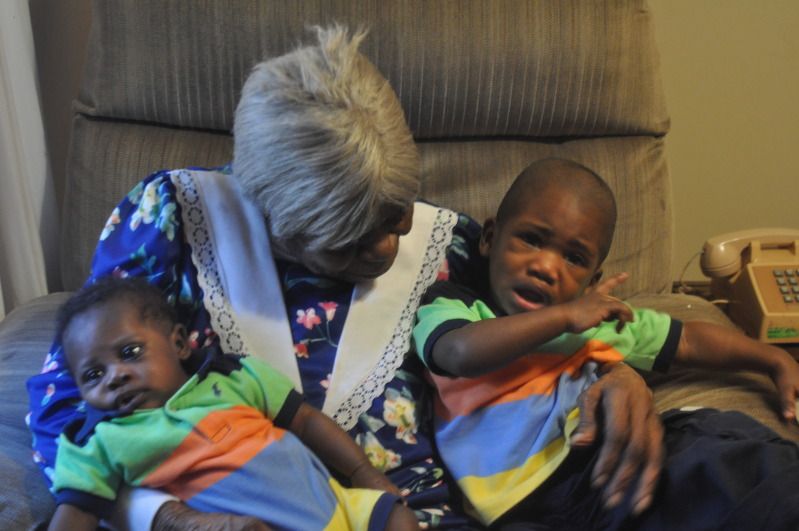 An attempt to get a picture of Micah and Angelo with their great-great grandmother. Micah wasn't having it.
Angelo and KJ with their great-great-grandmother.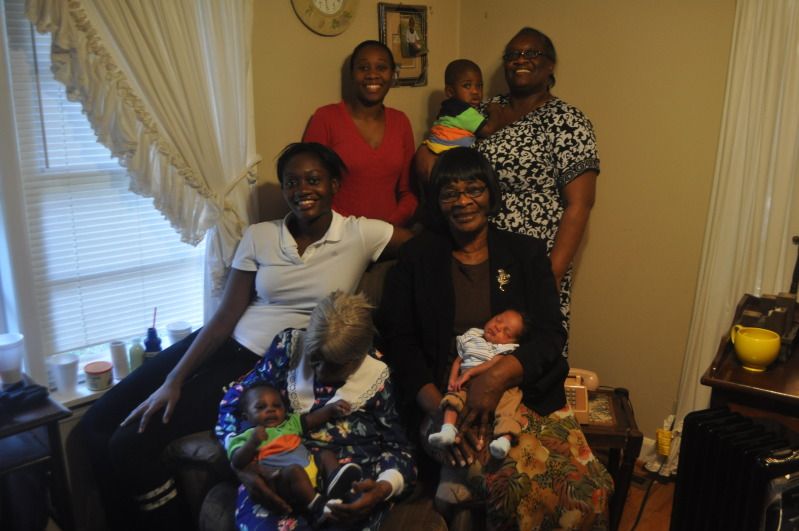 Five generations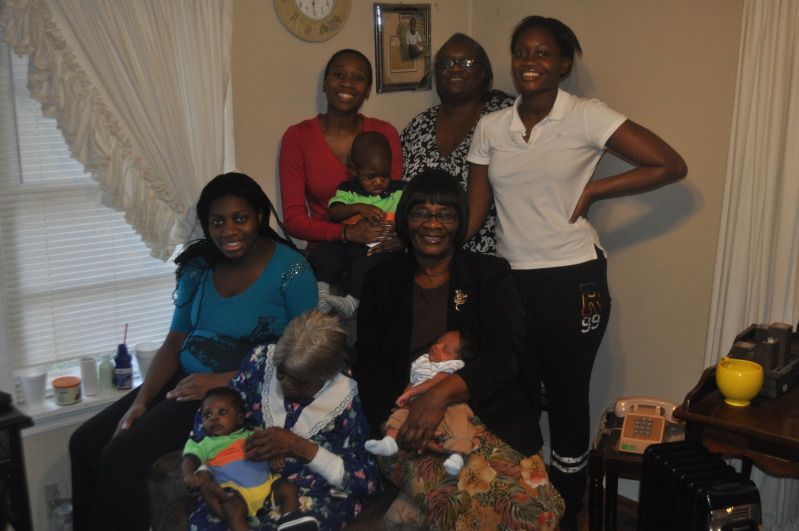 Five generation (minus my uncle)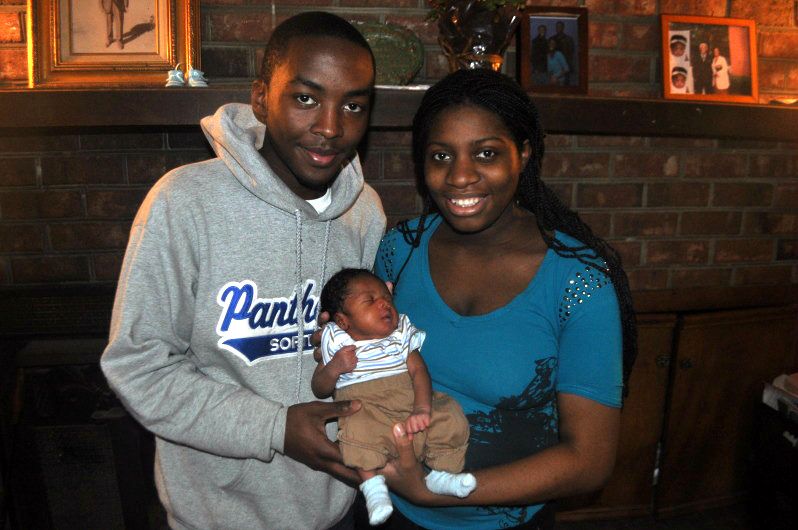 The proud new parents.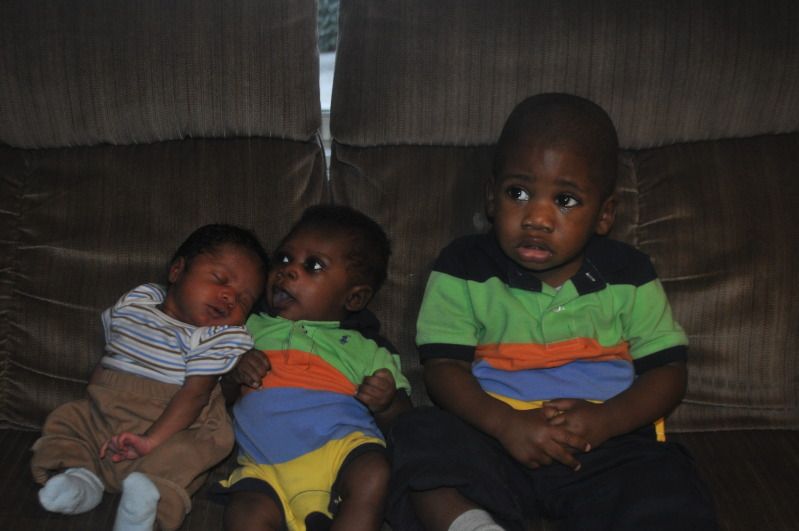 The three newest members of the family.
Micah trying to get the babies straight.
He couldn't figure out why they were on him.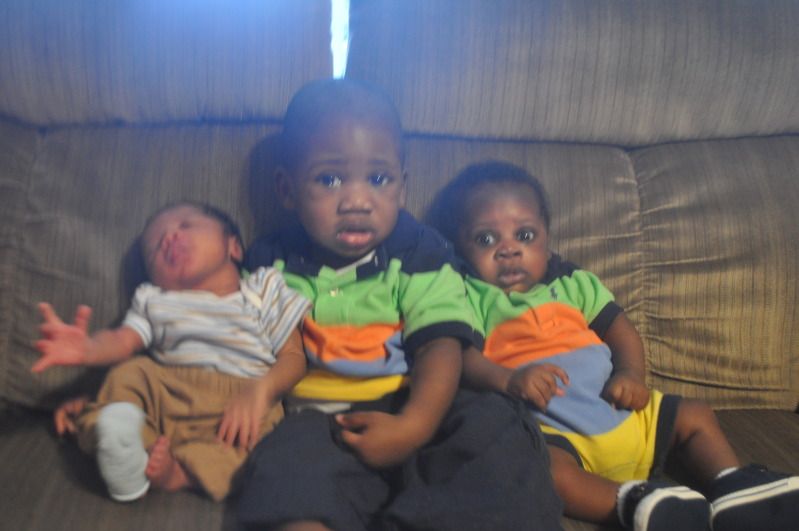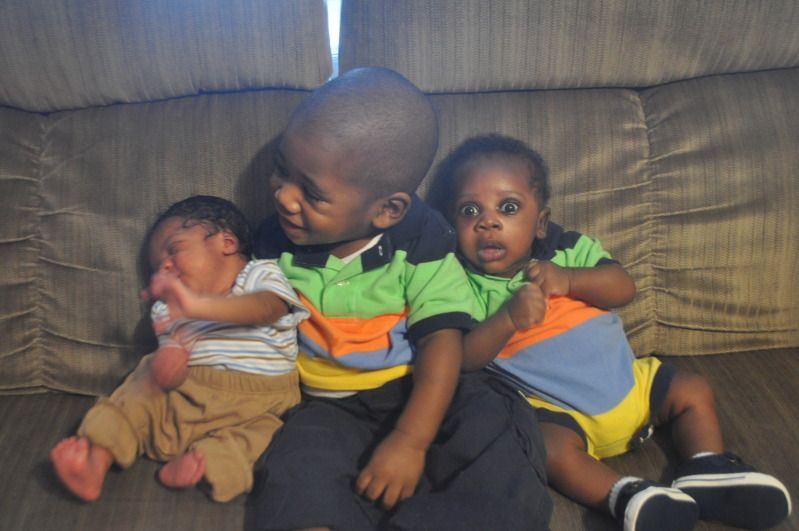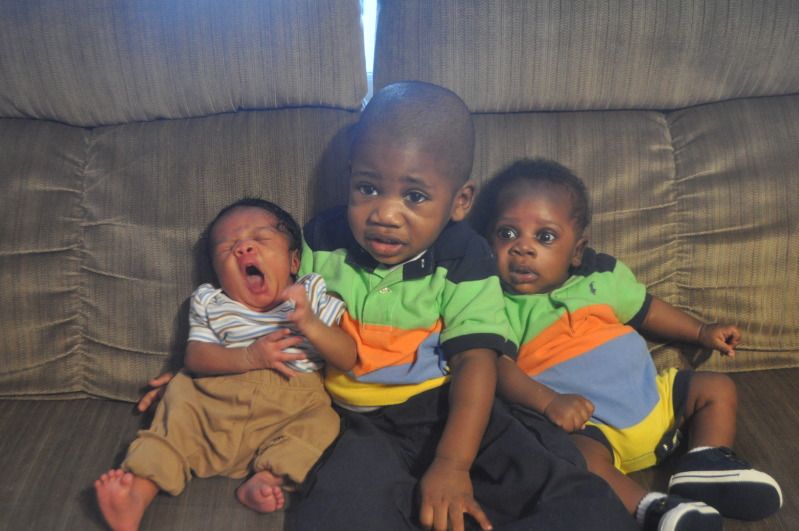 Big yawn!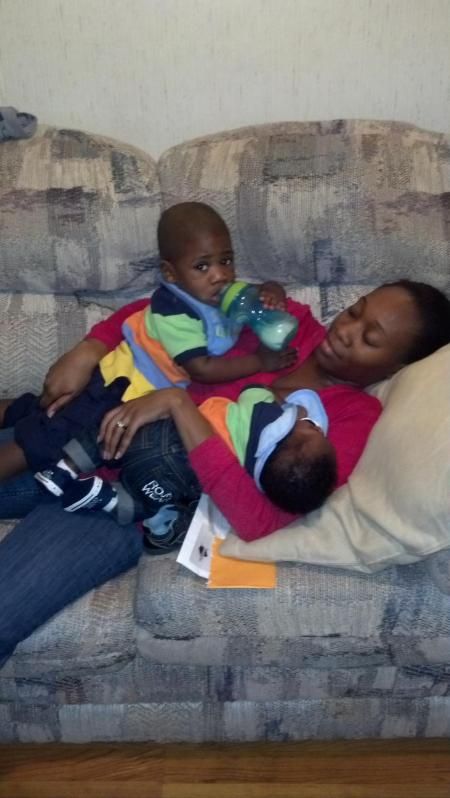 Nap time on Mimi's couch.
I was the only one napping.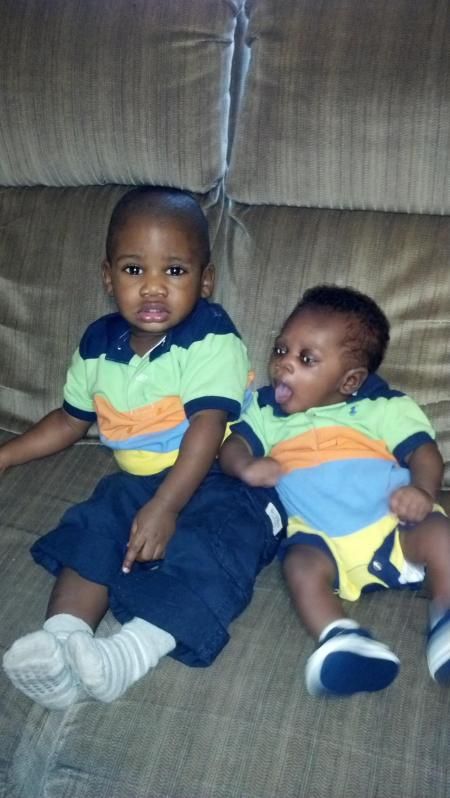 Two out of three of Mimi's grandsons.