My god-son, Cameron, celebrated his fifth birthday in February. He had a Cars themed birthday party, complete with a bounce house. It started raining as soon as we got to the party, so I didn't get any pictures of the bounce house, unfortunately. The company and the food were great. Micah had a great time, and so did I.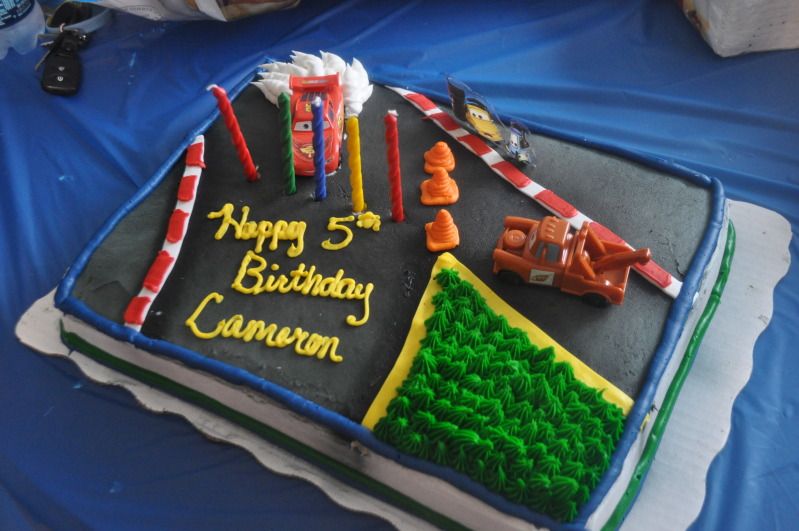 The cake.
The birthday boy.
The birthday boy's little sister.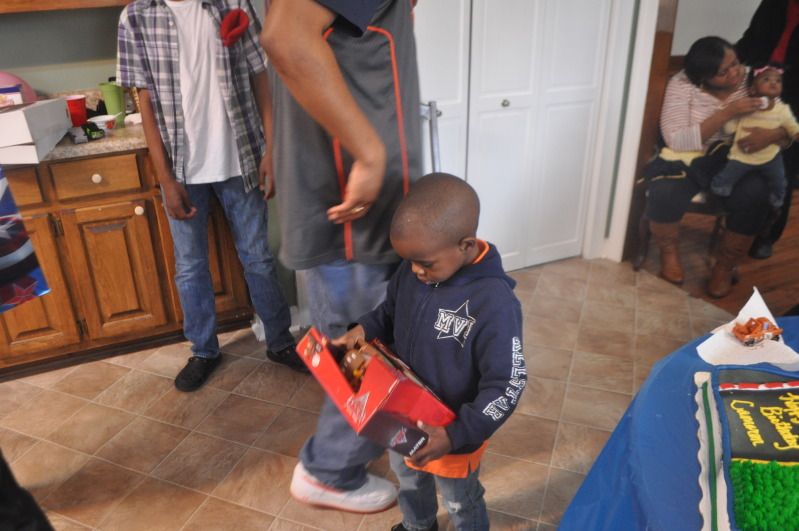 Opening presents. He got so many Cars characters at his Cars themed party.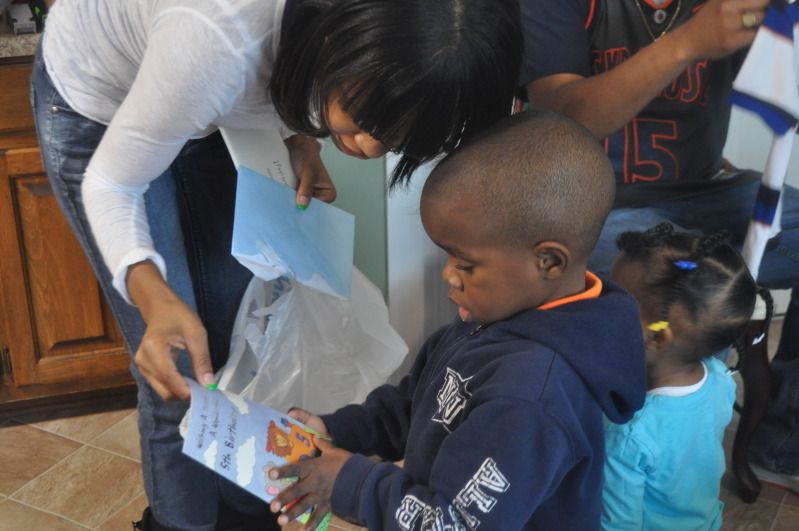 Reading birthday cards. He pocketed some nice gifts too.
Some of the guests. They really wanted to help open gifts.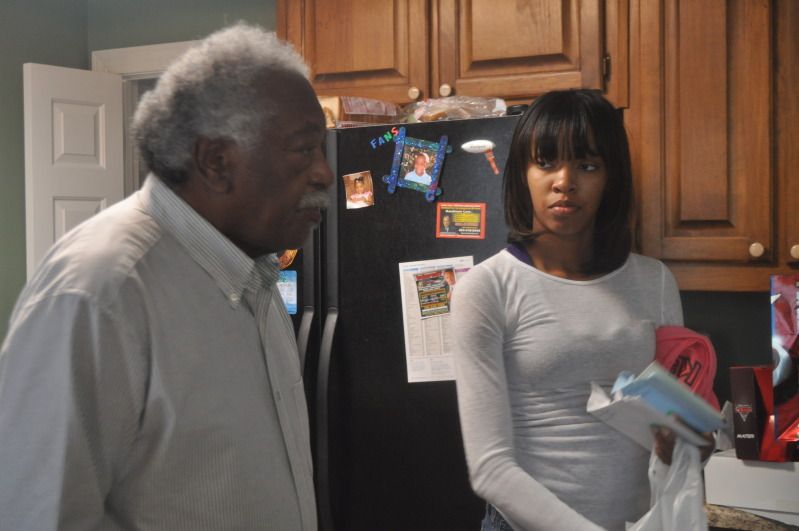 My granddad and Cam's mommy.
Cam's auntie. My cousin.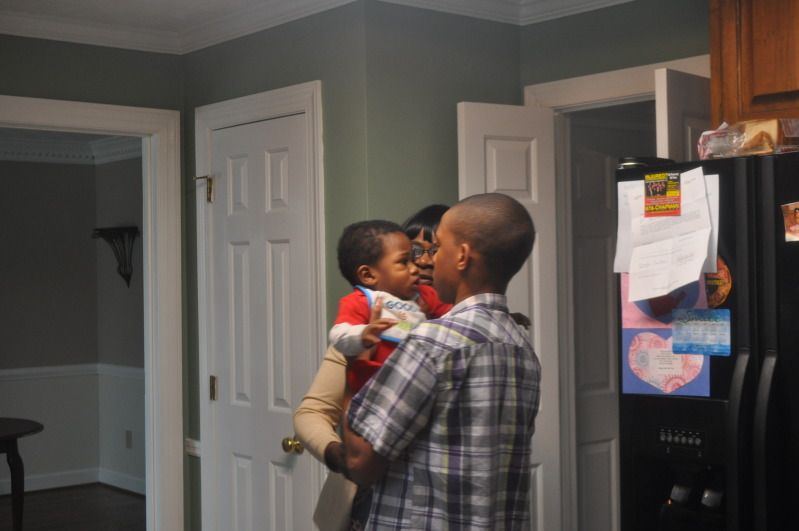 Micah going to one of his favorite cousins.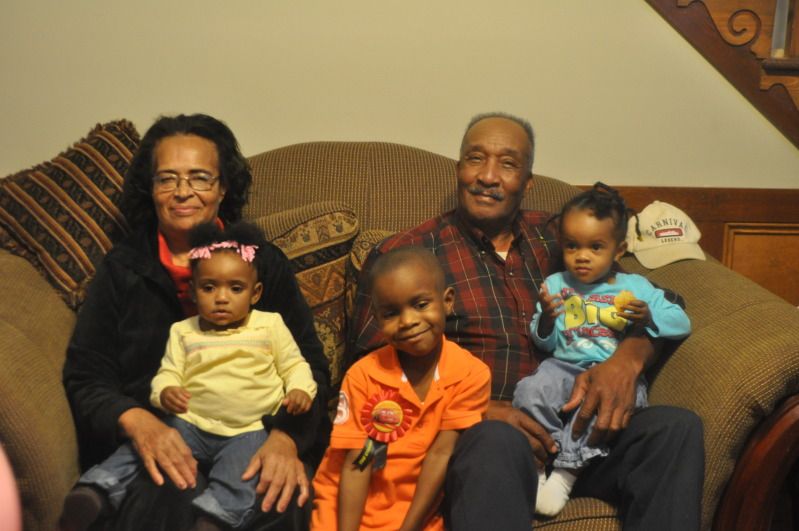 Cam, Camille, Sierra, and their great-grandparents.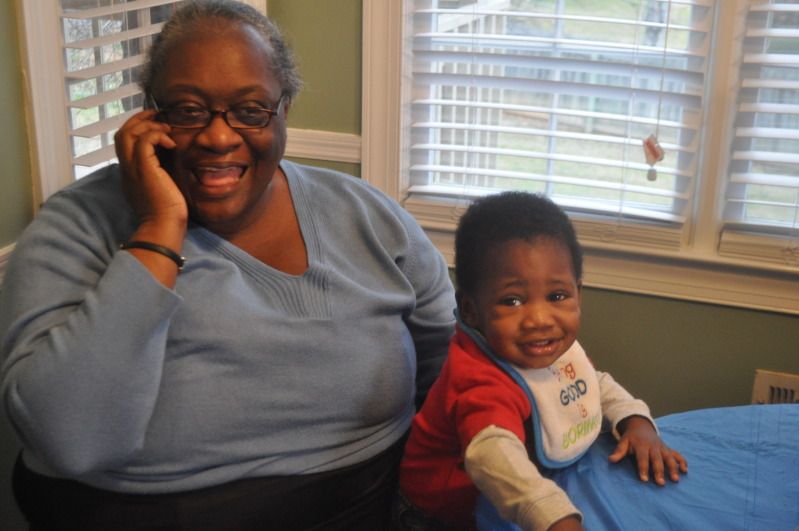 Micah and his Mimi.