Micah is spending a week in Florida with his Mimi at our church's annual camp meeting. My mom has been really good about sending pictures of him and Angelo, but I miss him so much. The house is too quiet.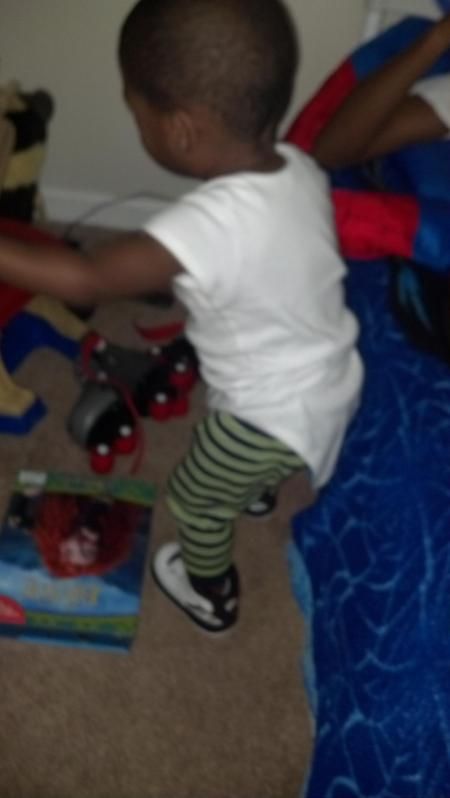 Trying on his cousin Pal's shoes.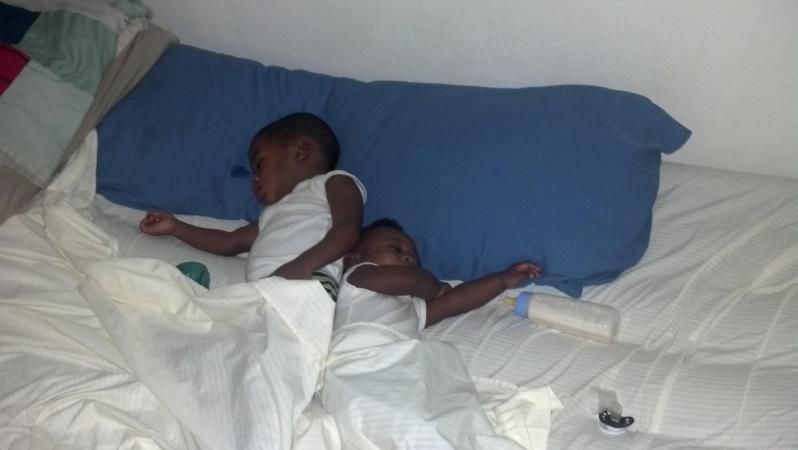 Sleeping back to back
Cousin Cuddles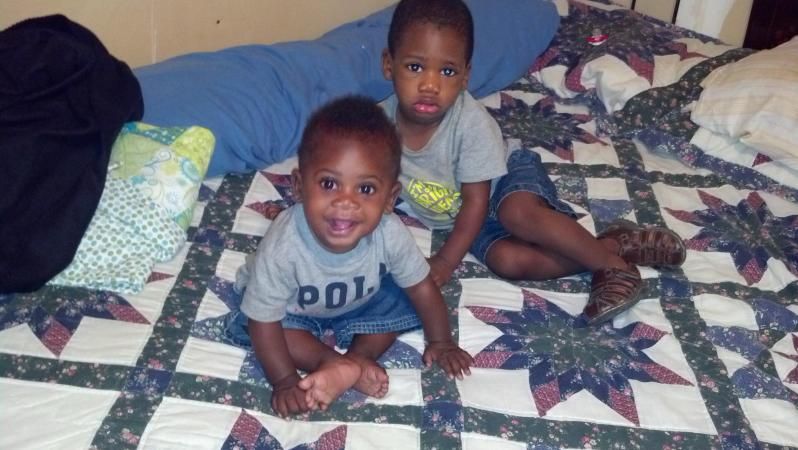 Enjoying a lollipop!