Today was a day of firsts for the Giles family. First, Micah went potty in the potty for the first time. I'm so proud of my big boy. I'm not sure he entirely understands exactly that we want him to go in the potty all the time, but he is getting it. Mikey is really the one who is potty training him, because I am at work during the day. He's doing an awesome job. I just provide a little advice, and lots of praises, for both of my boys.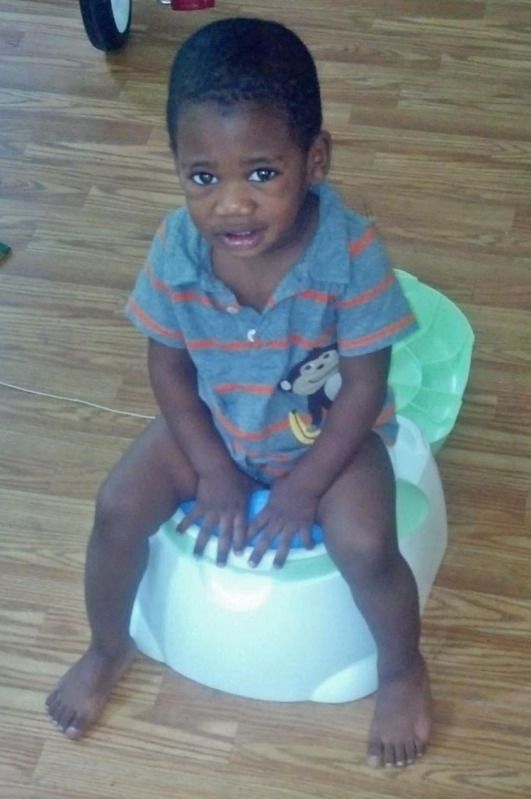 Then later, Micah painted for the first time. He's a regular Picasso. I had planned for this to be our activity last weekend, but was too lazy to actually do it. I also wanted to make sure that we had appropriate materials, because I was worried about Micah maybe trying to eat the paint.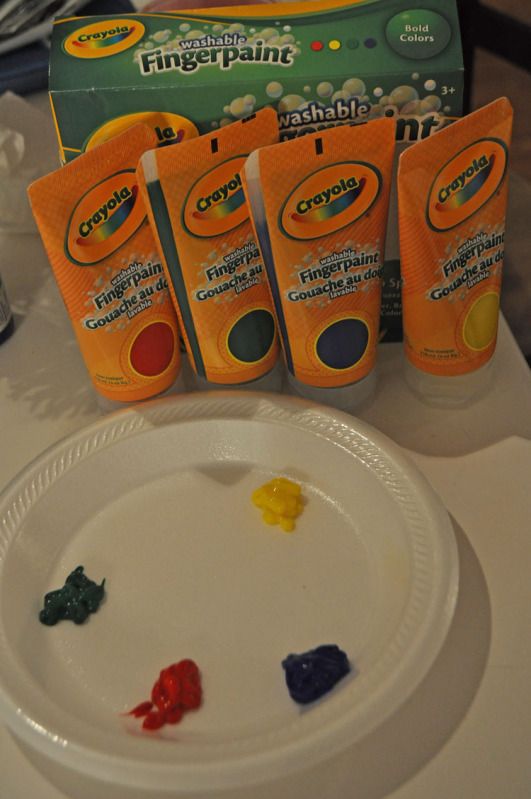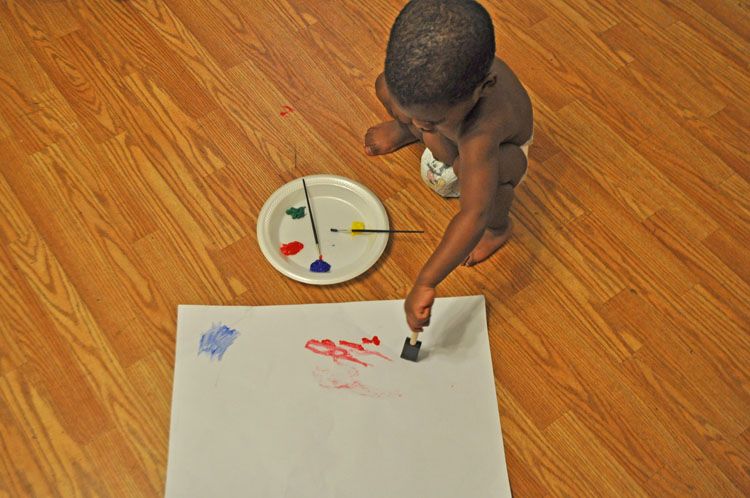 He started slowly.
Then he started getting in his groove.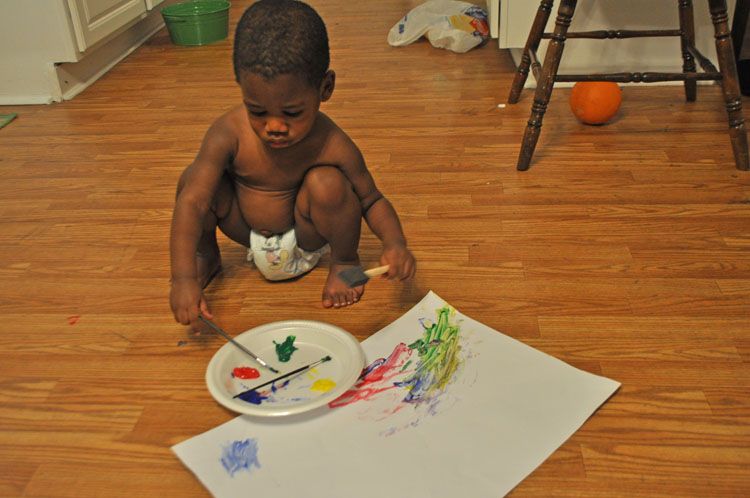 Look at the concentration.
He did very well though. There was no eating of the paint. Micah was actually very tidy about his painting. He got paint on his fingers at one point, and I had to clean his hands before he would continue painting. Of course, some paint found it's way onto the floor, but I was pleasantly surprised with how neat he was.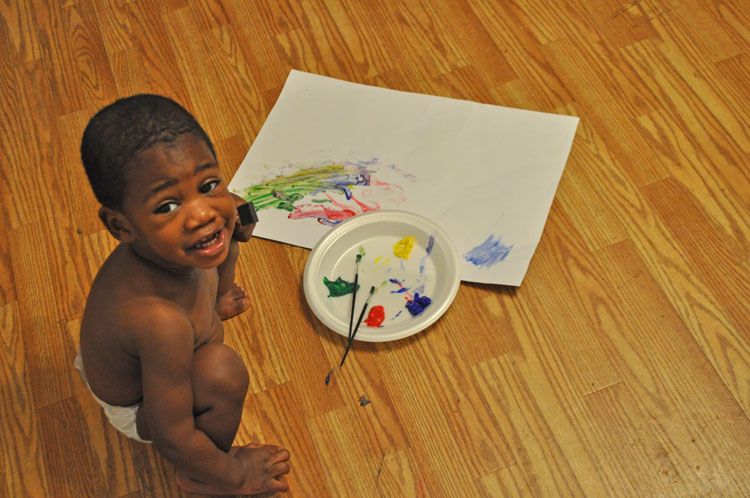 Cheese!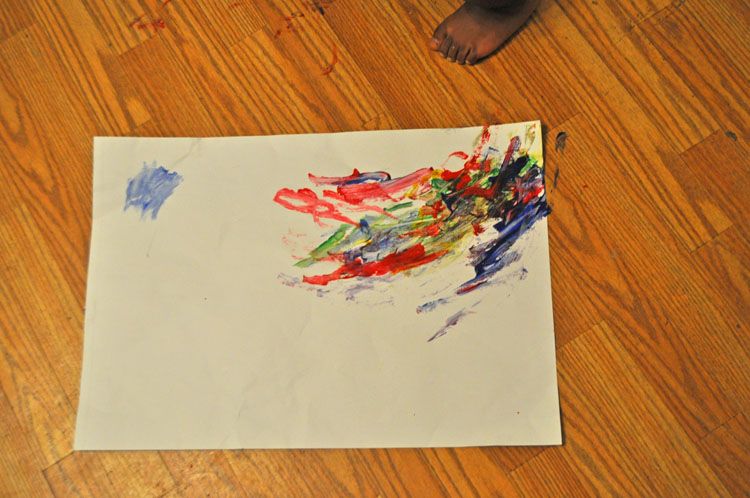 Masterpiece!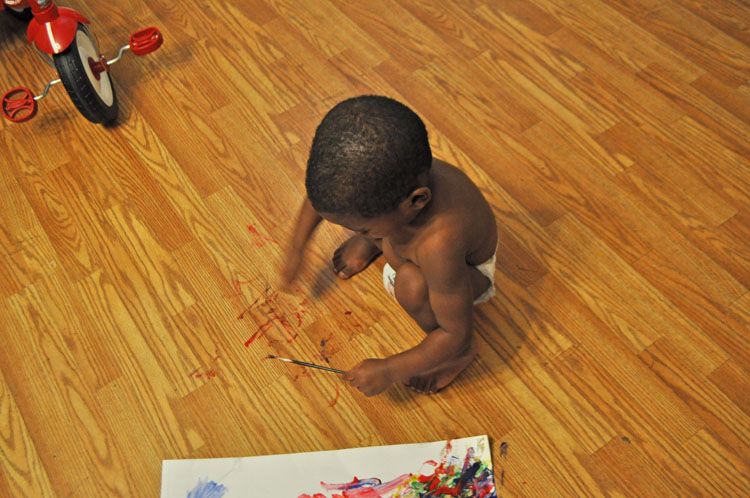 He was actually drumming on the floor, though it looks like he was painting.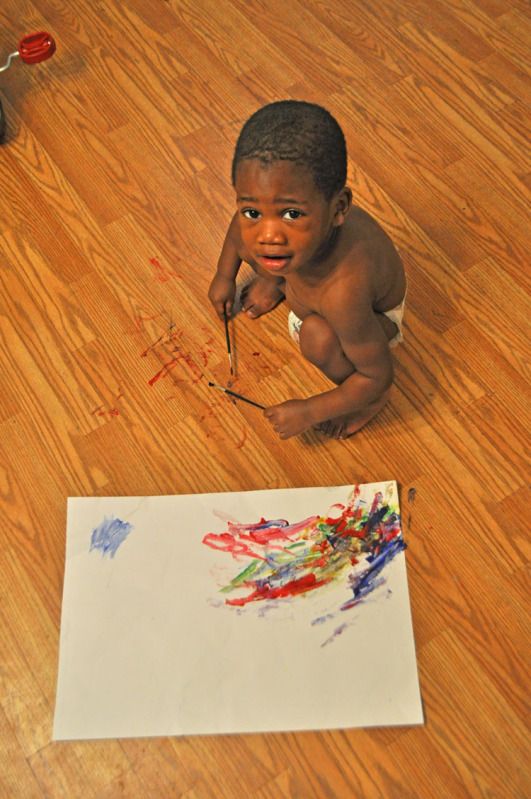 Micah and his masterpiece.
And here's video of the painting.