While this was not Micah's first Christmas, it felt like it. Last year, he was nearly six weeks old.
This year was different. He was taking steps, and playing with the other children. He enjoyed interacting with everyone. He also got absolutely too many toys. Of course, as usual, I only got pictures at our first stop of the day. I'm going to do better.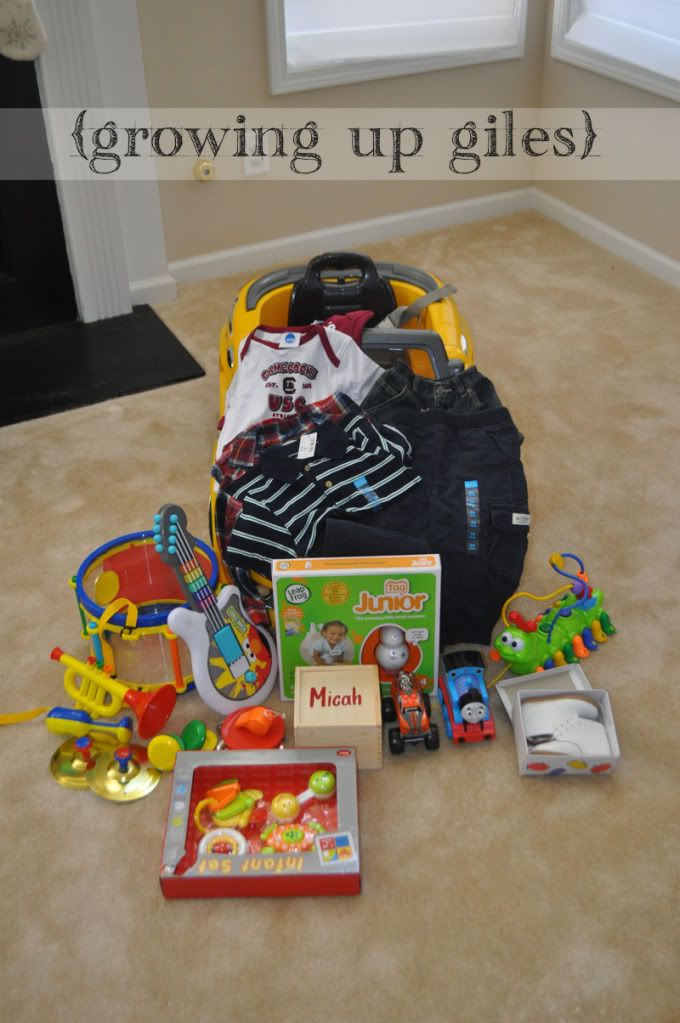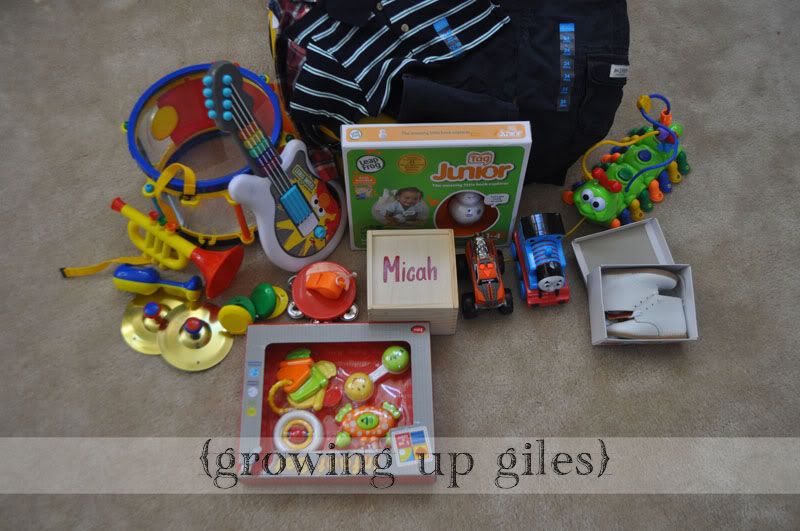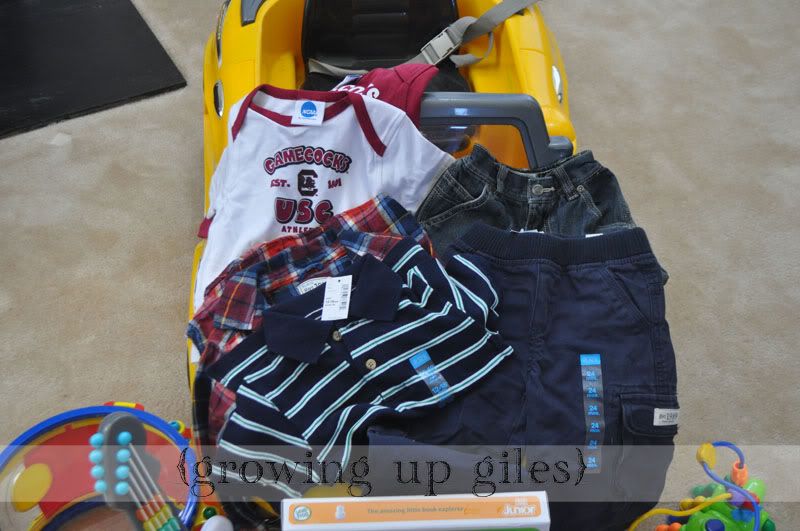 The pictures are missing a quilt made for Micah by my grandmother and a coat from his mimi.