Here you go. The Giles family's year in review.
JANUARY
Micah met his Auntie Angel for the first time.
Micah had his first play-date.
FEBRUARY
We dedicated Micah.
MARCH
Micah got a new toy.
He also had his first solids.
APRIL
We purchased our first home.
And celebrated Micah's first Easter.
MAY
Micah turned six months old.
JUNE
Micah got his first teeth.
JULY
Micah went swimming, and learned to crawl.
We went to the Giles Family Reunion.
Micah celebrated his first 4th of July!
AUGUST
We worked on finishing Micah's room.
Micah learned to climb the stairs.
SEPTEMBER
Micah went on his first boat ride.
OCTOBER
We climbed Stone Mountain.
Micah had surgery to clear clogged tear ducts.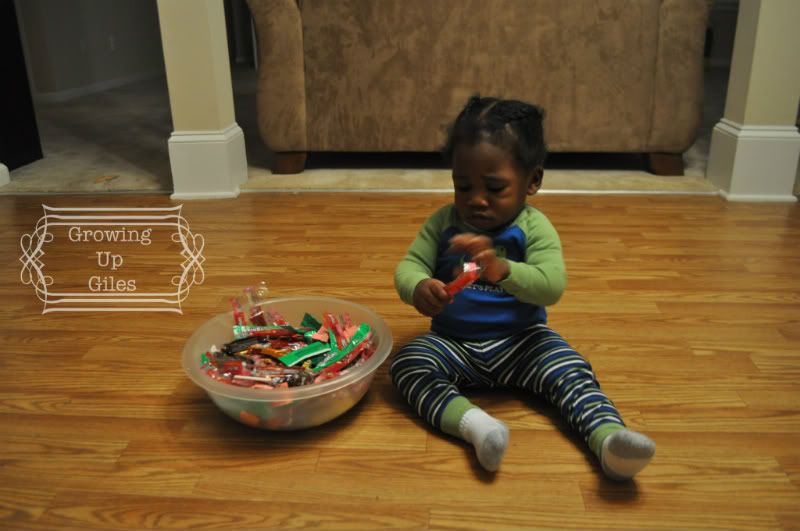 Micah celebrated his first Halloween.
NOVEMBER
DECEMBER