We went outside today. Micah didn't like the grass. Mikey raked leaves and did yard work. Micah and I supervised. I also managed to take a few pictures.
He also didn't like the leaves that Mikey had so nicely raked into piles.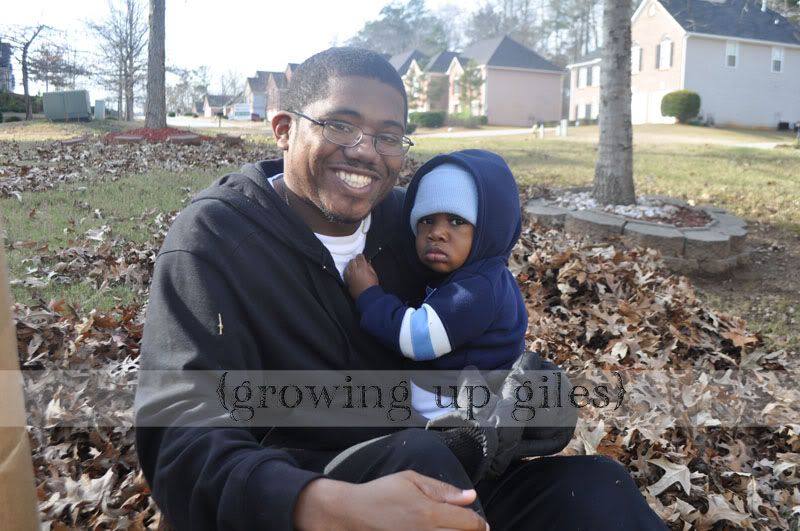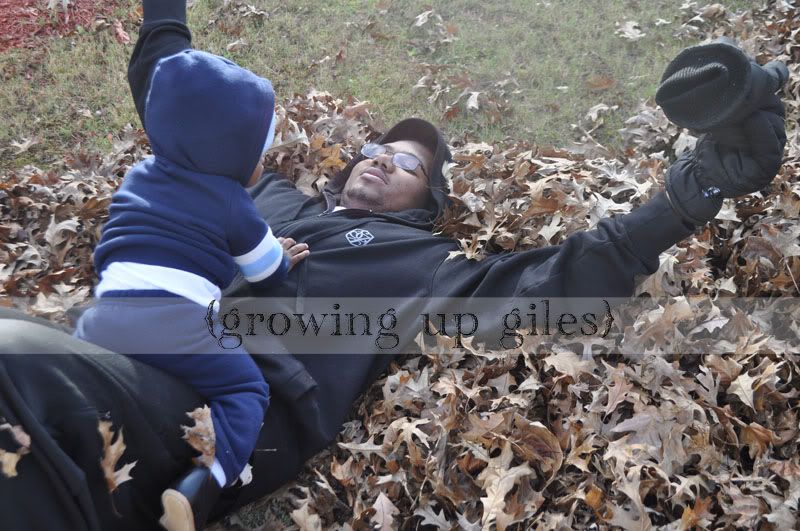 He was okay with sitting on his daddy. Too soon though, Daddy had to get back to work. So Micah sat under the tree and supervised his work.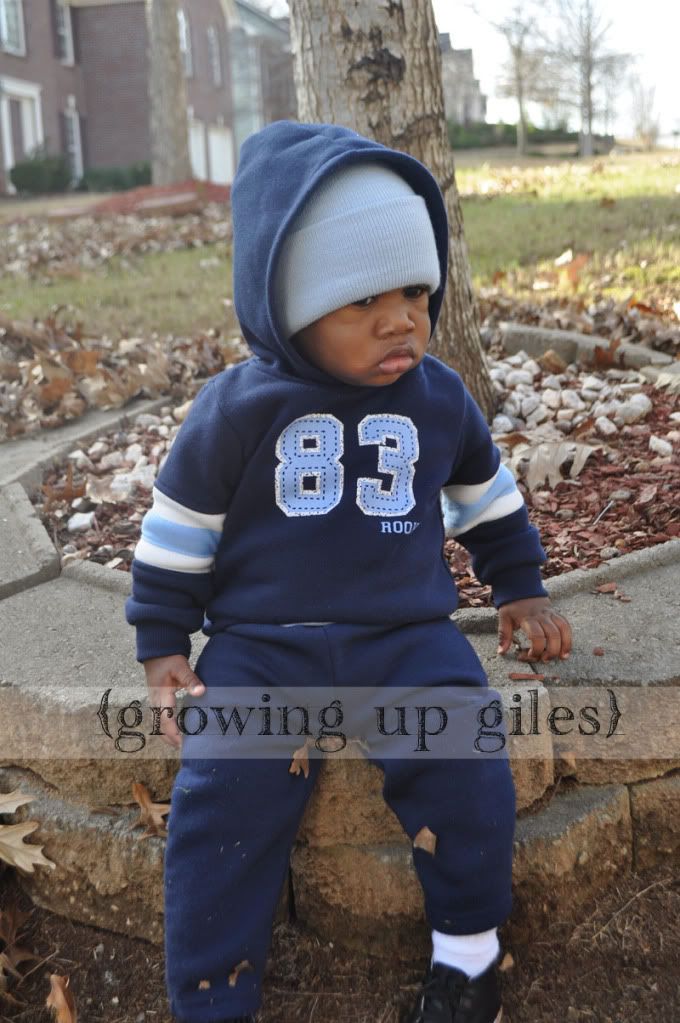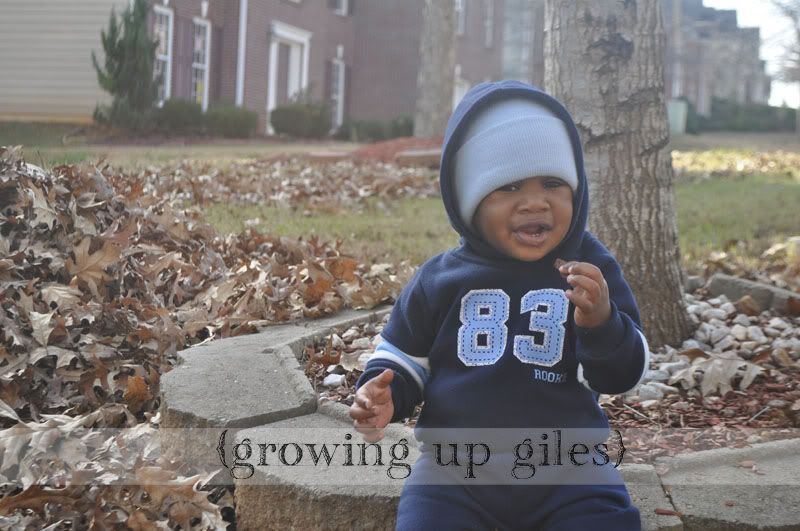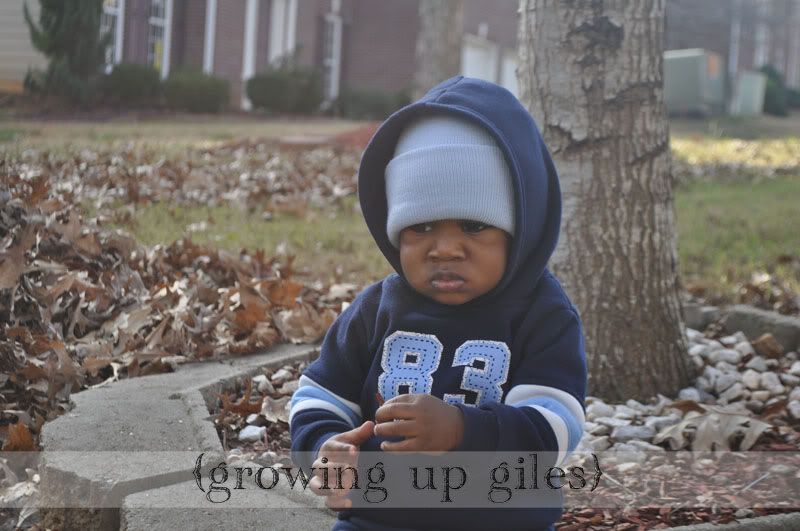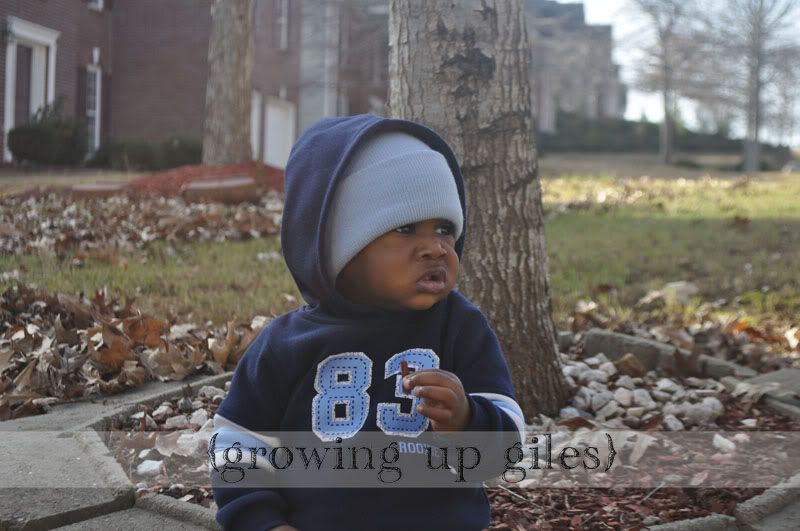 Soon enough that was boring, and he decided to run away from home.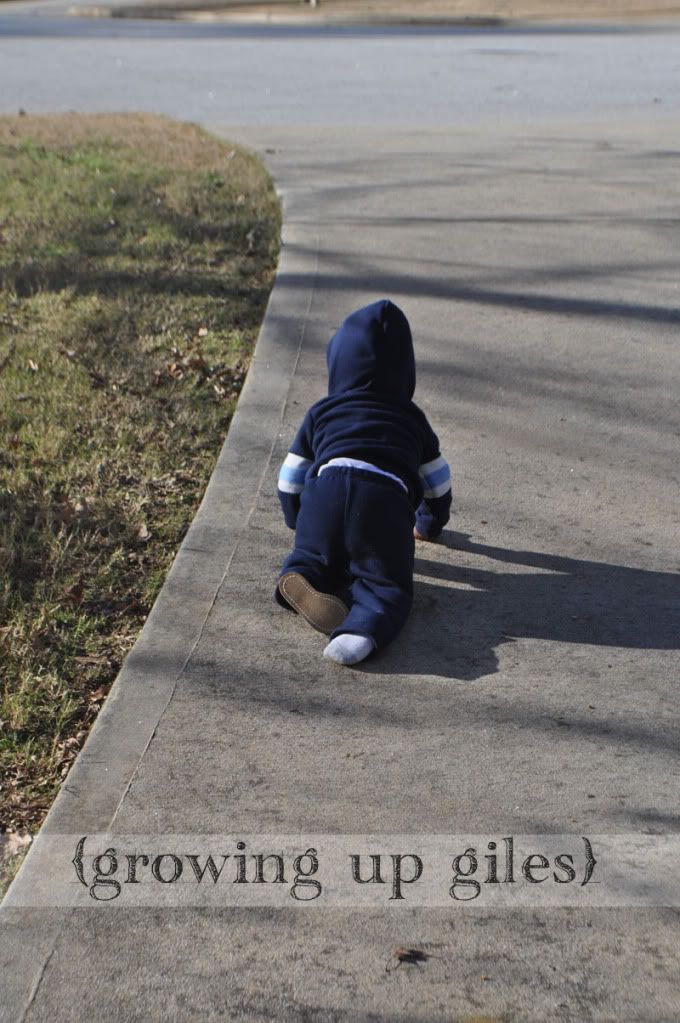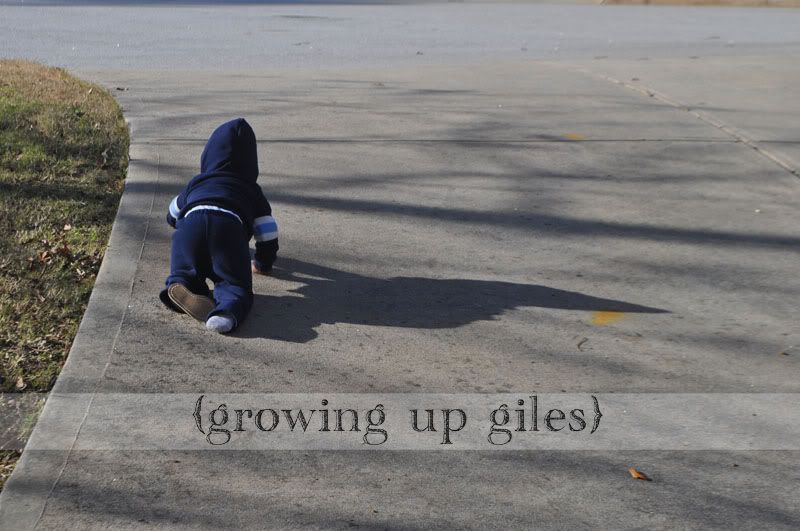 I caught him, and brought him back.