This post is picture overload.
*****
We went on our first family vacation, a cruise to Cozumel, Mexico. Lots of fun was had by all. We ate, laughed, talked, napped, and generally had a great time. The trip started out well, until we were about half way to Tampa. That's when Micah initiated puke-a-paloosa. It was just that once, but he covered himself, his car seat, the toy he was playing with, and several items that were in the seat beside his car seat. Mikey was driving, and quickly pulled over. My mom stripped down and changed Micah. Mikey and I worked to clean up and contain the mess. That was the first time that ever happened. We think we gave him too much liquid, too fast with no way to work it off. Here's the aftermath.
After that, we traveled well, though Micah was not particularly happy until we were out of the car. When we arrived, we quickly unloaded, and got in line to check-in. The process was much better than we expected, and went pretty quickly. Soon our entire group was checked in, and we were getting on the ship.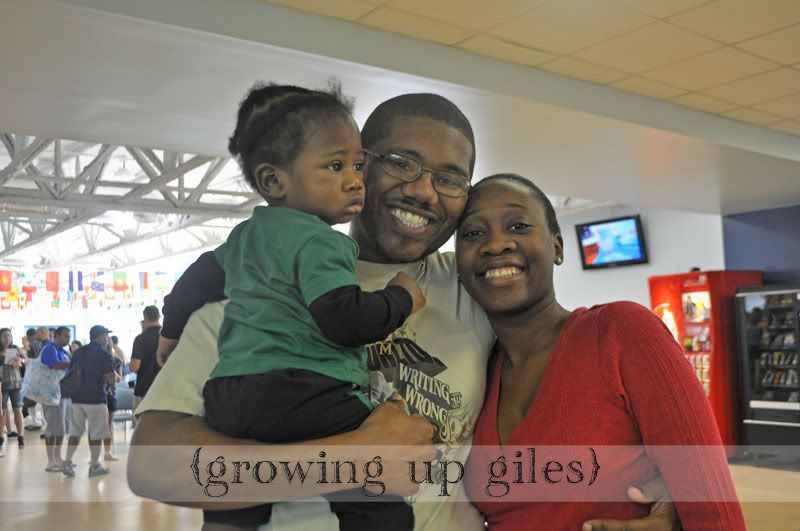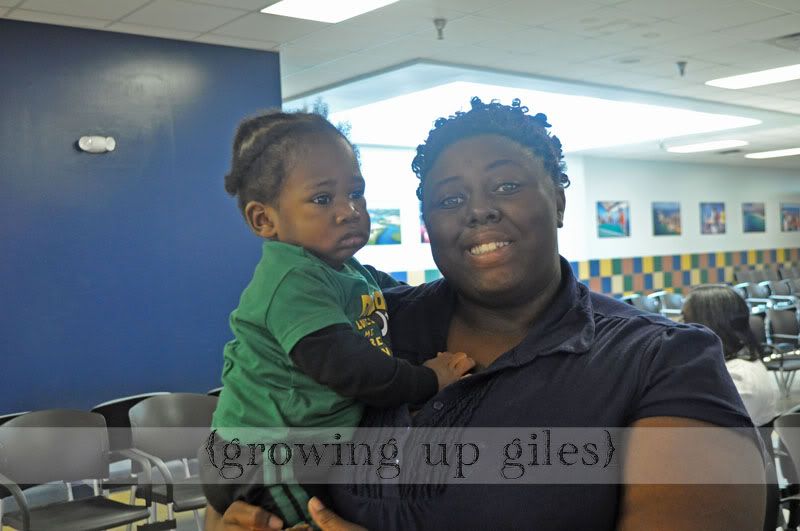 Micah and my best friend
Once on the ship, we ate while our luggage was being taken to our cabin. Micah quickly learned that his crib moved easily, and he was shaking and rattling it like nobody's business. Pretty soon after we got settled, we ate dinner, and went to bed. Micah did not sleep in his fun crib.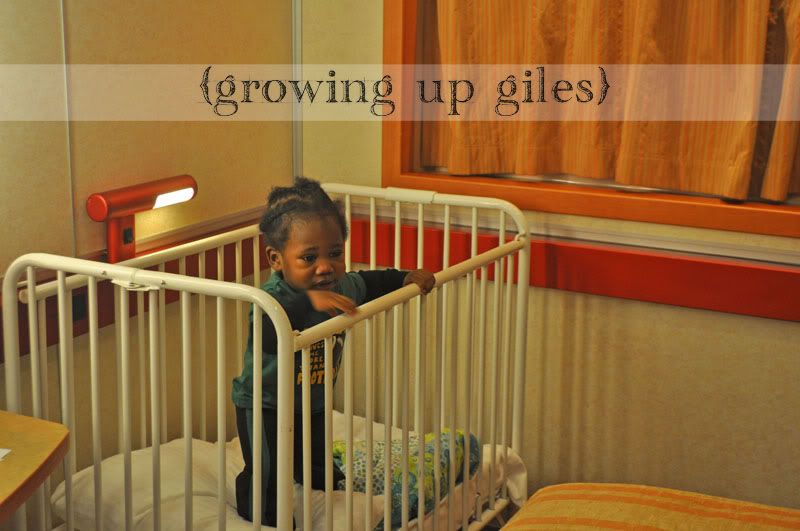 Towel Animal: Walrus
The next morning was a day at sea, and we got up and enjoyed breakfast on the deck. We then spent the day lounging on the deck and exploring the ship. Micah and Camille had dum-dums and enjoyed them a lot. Micah was really sad when his was all gone. But his mimi made it all better. There were a few deck naps, but we were on vacation.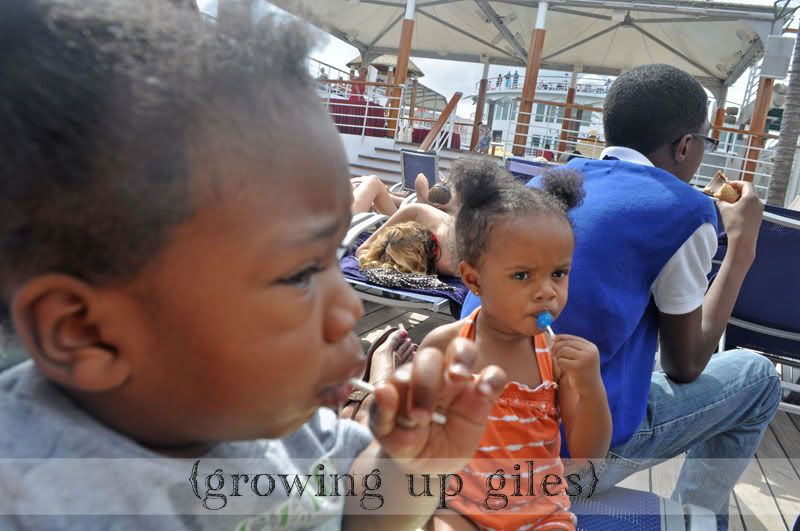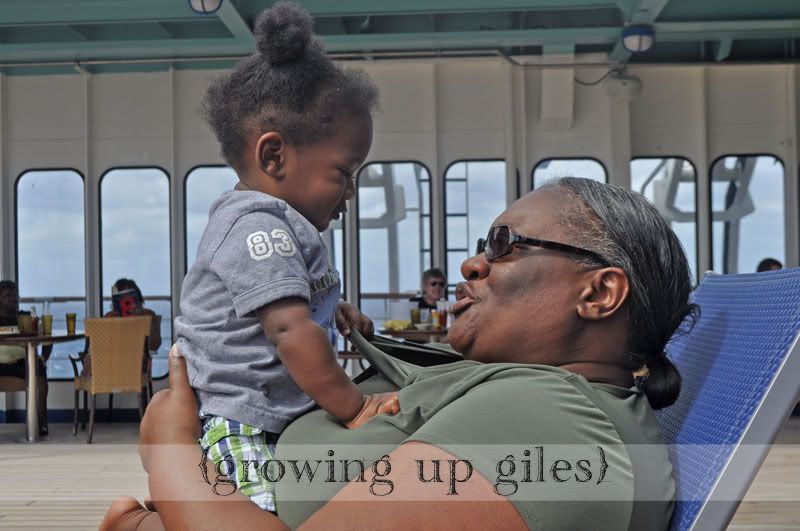 Talking to Mimi.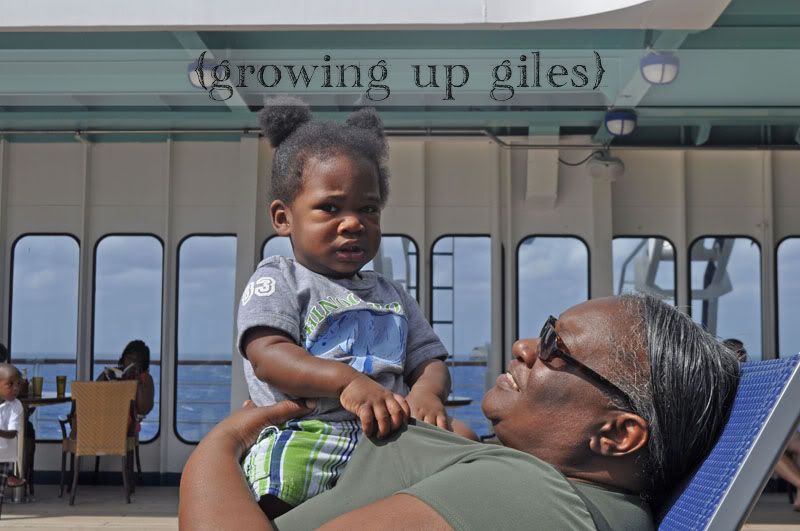 Giving me the stink eye.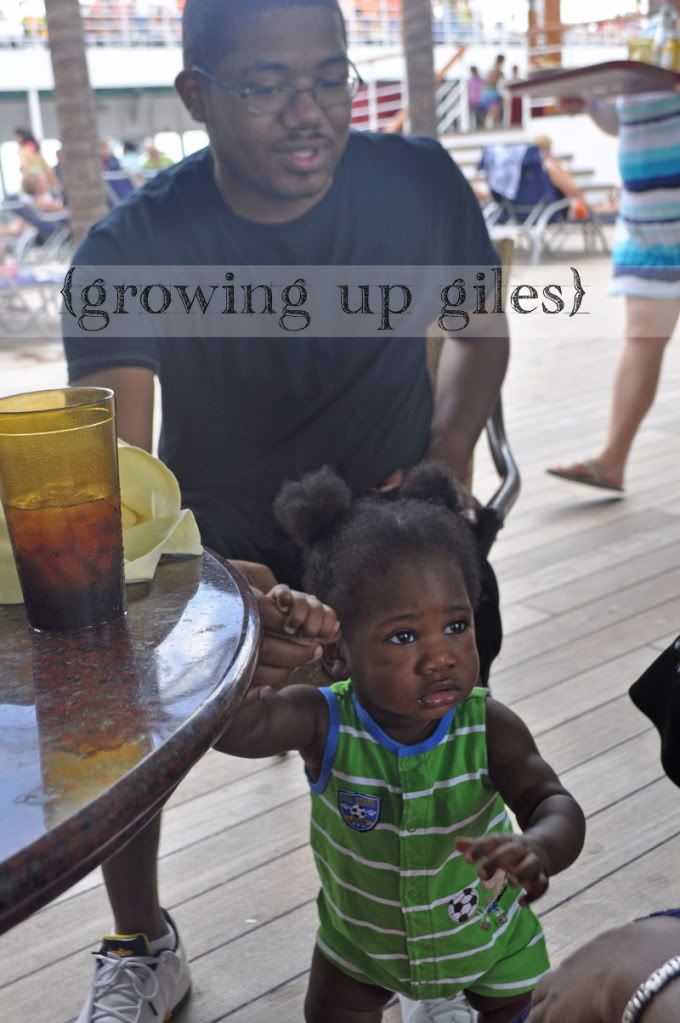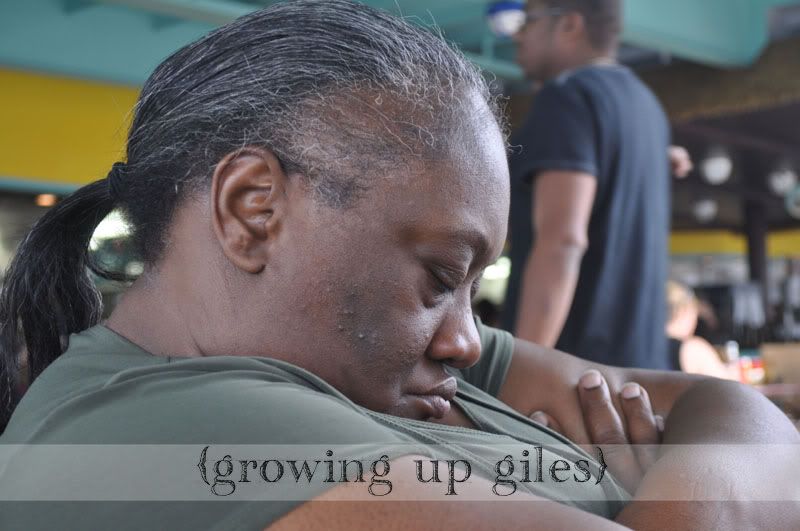 Mimi enjoying a quick nap. She wasn't the only one either.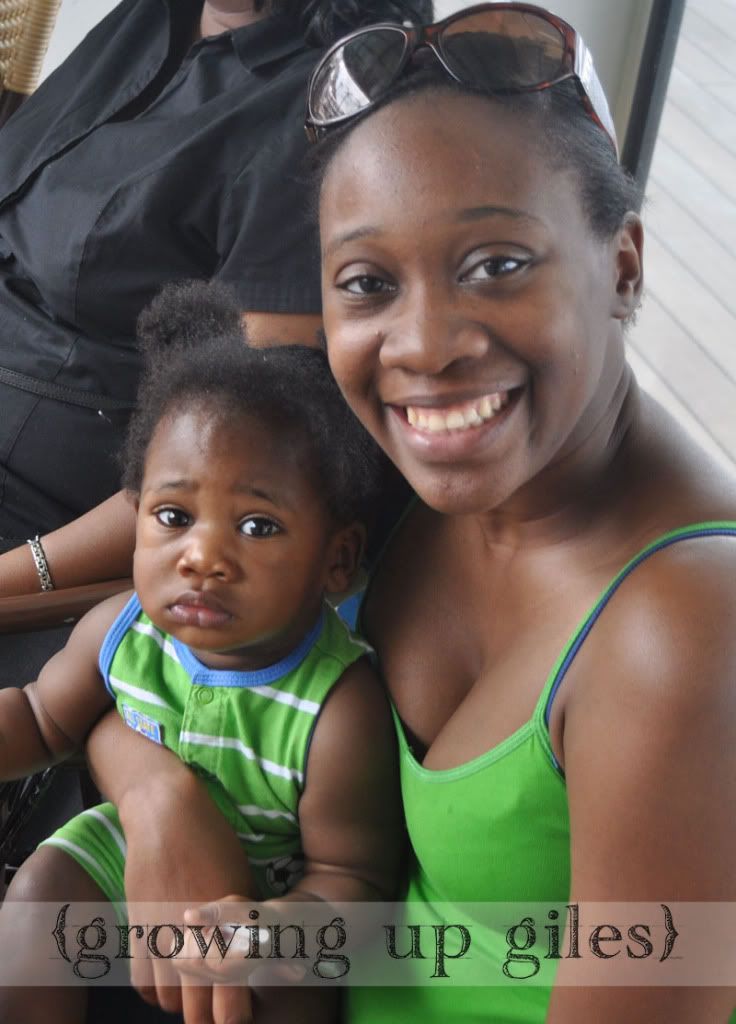 Later we got dressed and headed to the formal dinner. Of course, we took pictures after we ate.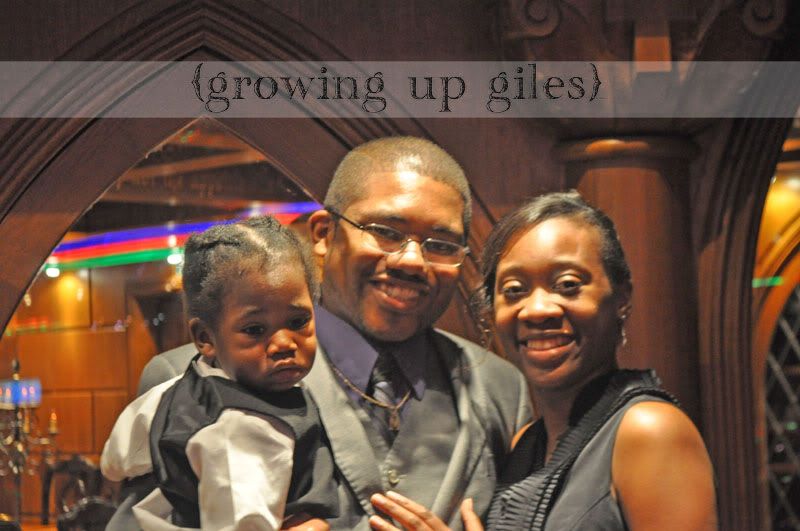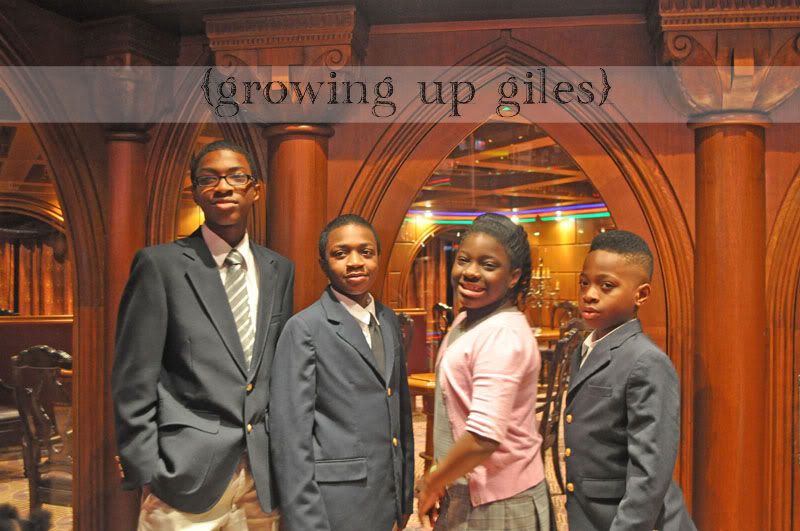 My cousins. These were my first babies. Now the oldest is taller than I am.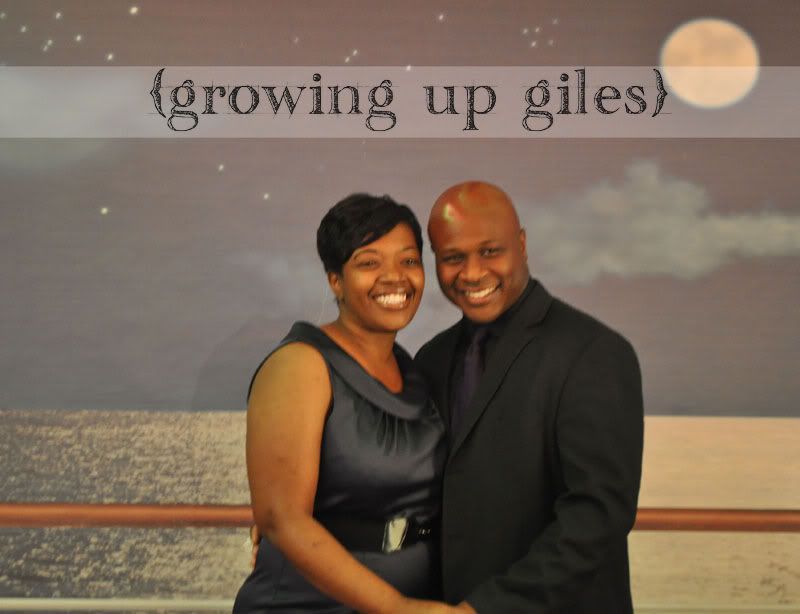 My aunt and uncle, and the parents of the four stooges above.
Dashing gentlemen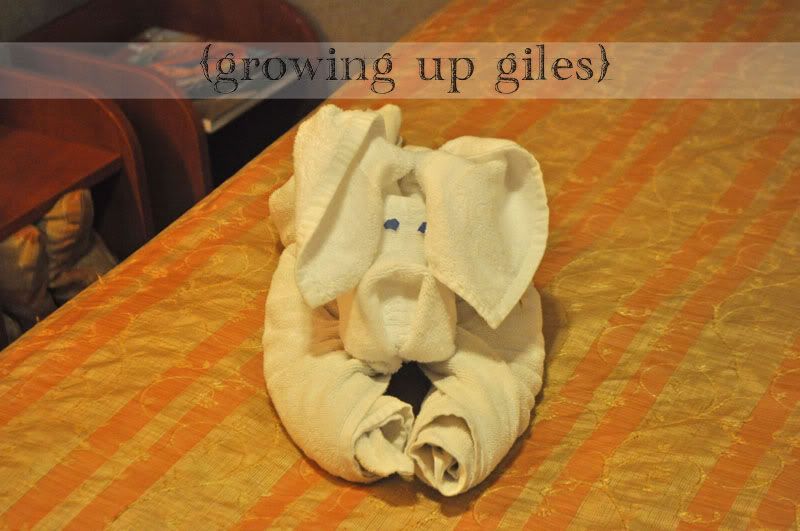 Towel Animal: Puppy
More to come. We explored Cozumel, and then had another relaxing day at sea.