My sweet son is learning how to climb onto furniture. He's not quite tall enough to climb up by himself, but that doesn't stop him. He just uses his parents or a pillow. Here he is sitting on the coffee table after using my legs, which were stretched out under the table, to climb up. He has previously used a pillow, which he moved into place under the table, to climb up as well.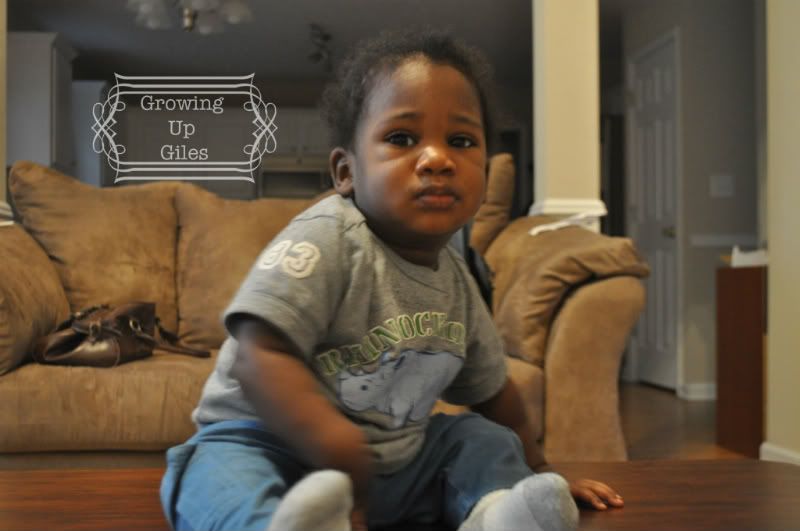 He also attempted to put on his own shoes. For the past few days, when Micah got dressed, I would put on his shoes too. I want him to get used to wearing shoes with winter approaching. Last night, he decided that he needed his shoes on, and sat for a few minutes trying to get them on.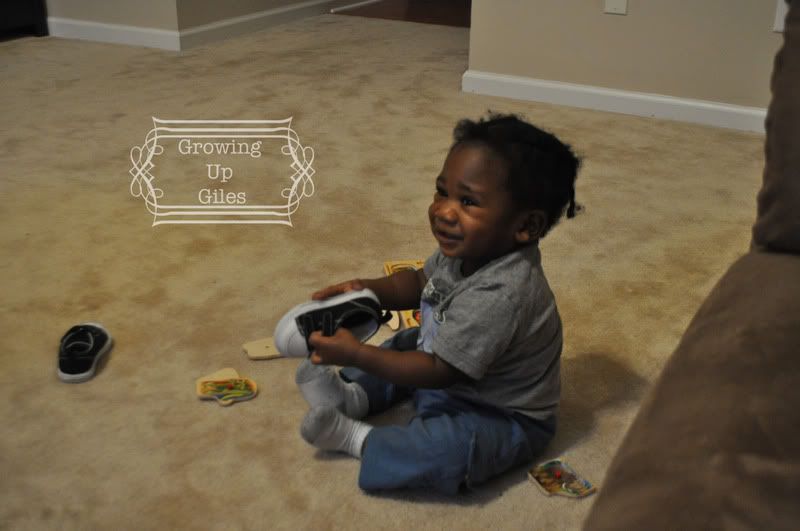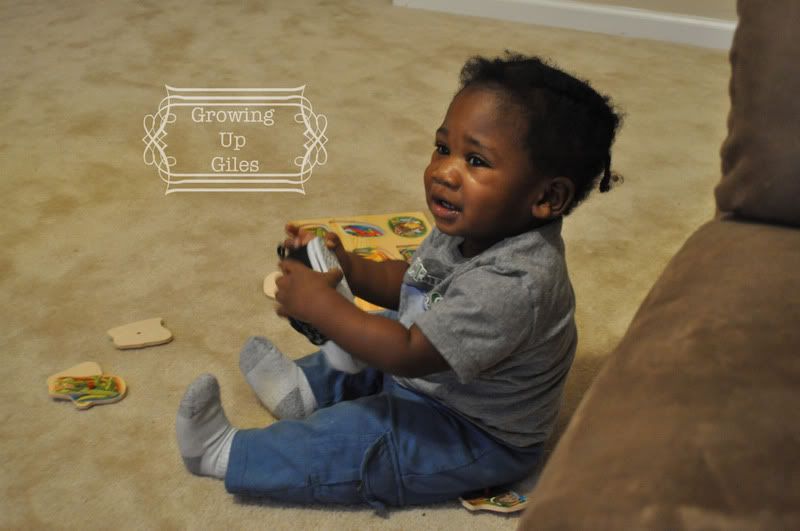 I'm sure I have mentioned before that Micah loves his daddy. Well, I finally caught a video of Micah's reaction when he hears the door open when Mikey gets home from work. First, he pauses to make sure that the door is going to open. Then he takes off crawling as fast as he can toward the door. Sometimes he stops when he can see the door, and sometimes he keeps going until he's under Mikey's feet.