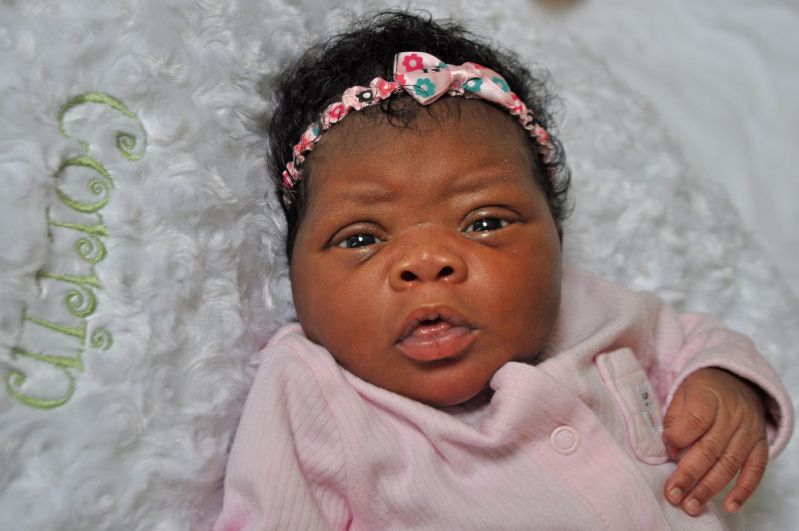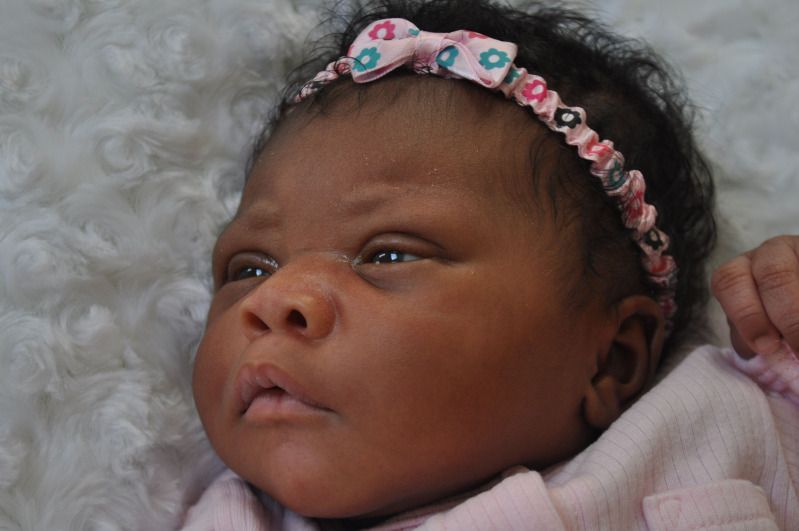 And then she decided she was done...
And when that didn't work, she was really done.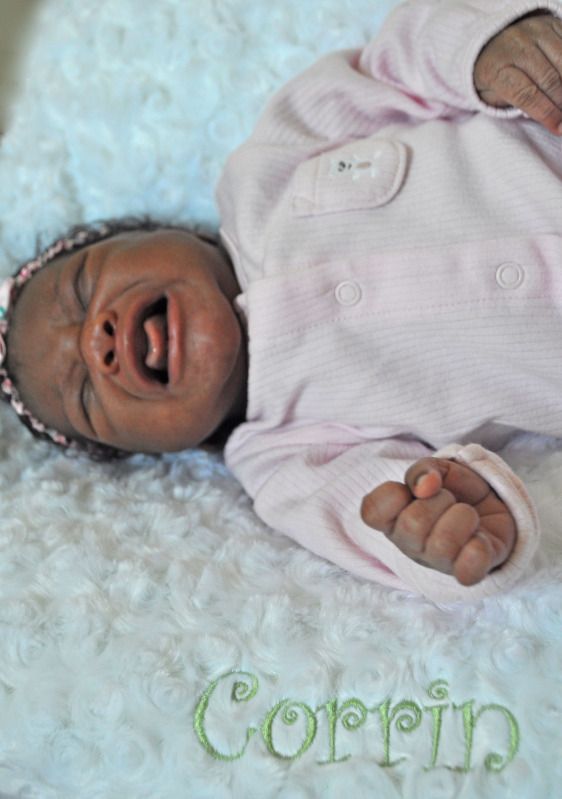 At two weeks old, Corrin is still sleeping most of the time. She's actually more interested in sleeping than eating most of the time. She has a preference for her mommy. I think it's my scent. She recognizes my voice. Micah can be in here screaming and jumping around, and she won't flinch. If I speak too loudly, she wakes right up, looking for me. She is eating very well, when she will wake up. We've survived two weeks together.