It's hard to believe that one week has passed since your arrival. I just knew that I would be meeting you on yesterday. I had no idea that you would choose your own birthday, and come nearly a week earlier than planned. You are even more beautiful today than you were one week ago. I feel like I am finally learning your quirks.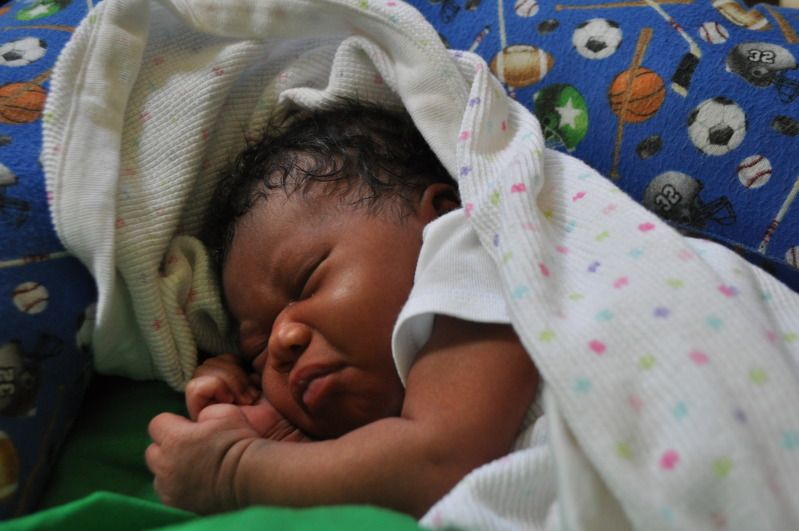 With Micah I attempted to take one picture everyday for the first year of his life. We mostly succeeded, though there were some days that we missed. With Corrin, her stay in the NICU immediately ended any thought of taking her picture everyday. I have decided to take weekly pictures of Corrin. I think that will be more manageable for me at this time. Don't worry, I'll probably still take her picture nearly everyday anyway. This way, though, I won't have as much pressure on myself.
Micah is starting to come around. He likes to "hold" Corrin, and will climb up on the chair beside Mikey or I, and ask to hold her.