Micah and I worked on cleaning out and organizing his closet yesterday. It was a jumbled mess of disorganization and clutter. I really did not want to think about taking this on, but I'm glad we got started. We still have so much to do in this closet before we're done, but it's a start. I'll let the pictures tell the story.
You should be able to see that we had a lot of work ahead of us. First we emptied the closet, then we worked to organize the things that we put back into the closet. We also hung Micah's clothes that were in his dresser on hangers in the closet. This gives us a lot more drawer space. I'll show his dresser when we finish with the closet.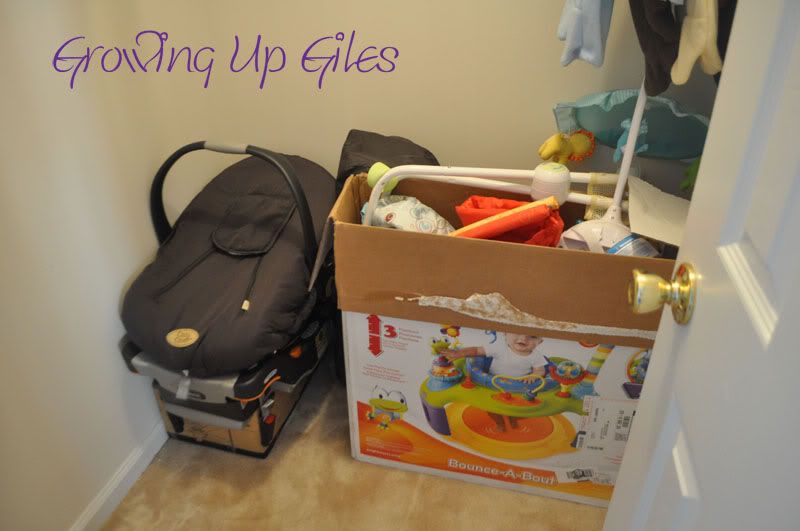 So you can see that we did make some progress. I still need to figure out a better way to store the items that Micah has outgrown. We're saving those things for the as yet not conceived Baby Giles #2. I also need some type of organization system to hang his blankets and other items in his closet. I also need storage containers for the clothes that Micah has outgrown. We're saving everything until they fall apart or we decide that we're done making babies. We may work on this some more today, and it may wait until we have another burst of cleaning energy.