You know those people who get bored and redecorate. You're walking through your house, and something catches your eye. Or something annoys you, and you know there must be a way to organize it differently to be more efficient. Or maybe you just want to try something new, just to see if it will work. I think I may be one of those people. Case in point, earlier this week, Micah's room went from this...
... to this...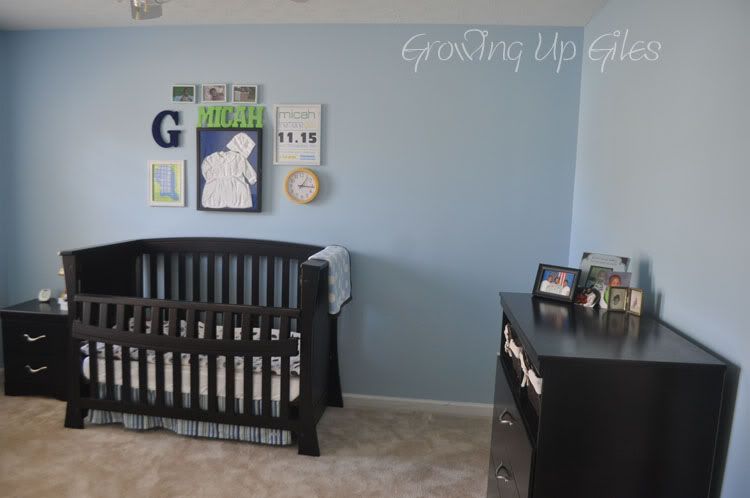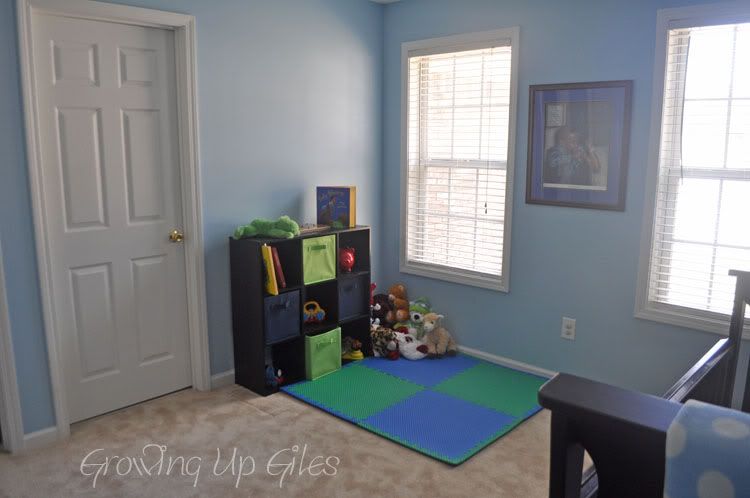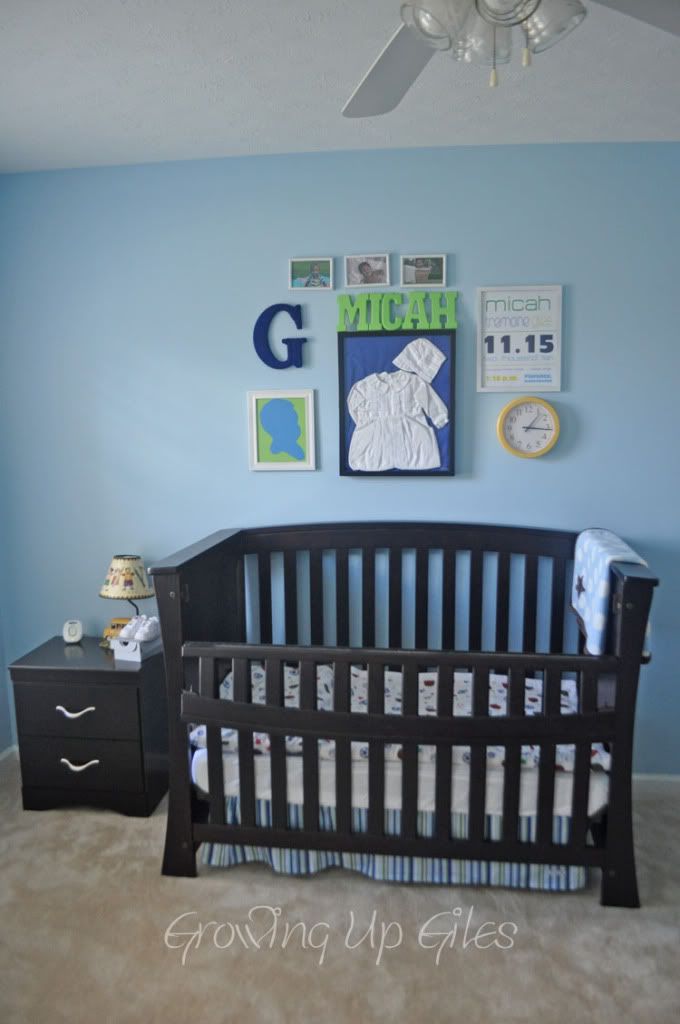 Basically, I moved the crib to where the shelf had been. The shelf went to where the dresser had been. The dresser to the crib's spot. His chair moved downstairs. It may make it's way back into his room eventually, but I'm not sure. Nothing on the wall changed, but I want to change the walls up too, and add some things in the blank spaces over the dresser and shelf. I just don't know what to add yet. Pinterest, however, is helping me make the decision. Of course, I'll let you know when it changes. Oh, and we managed to make progress on
the closet
. It's still not what I envision it to be, but I'm working on a non-existent budget. Here it is.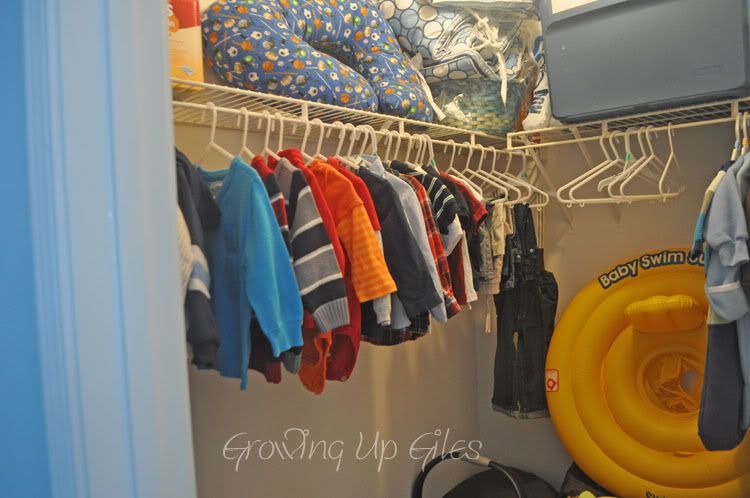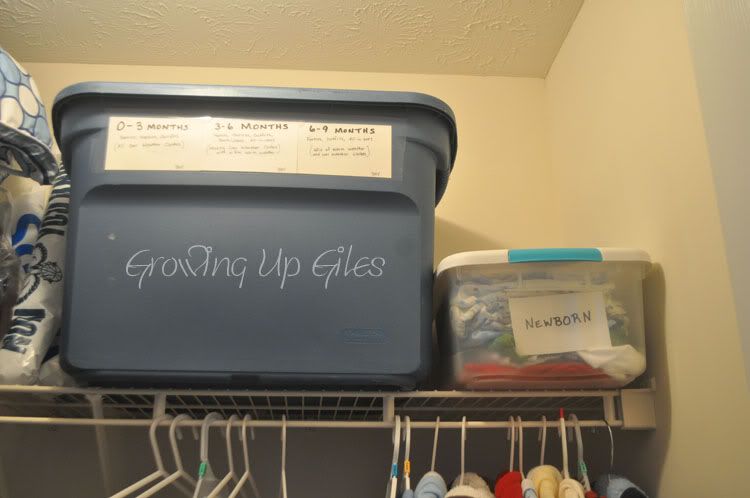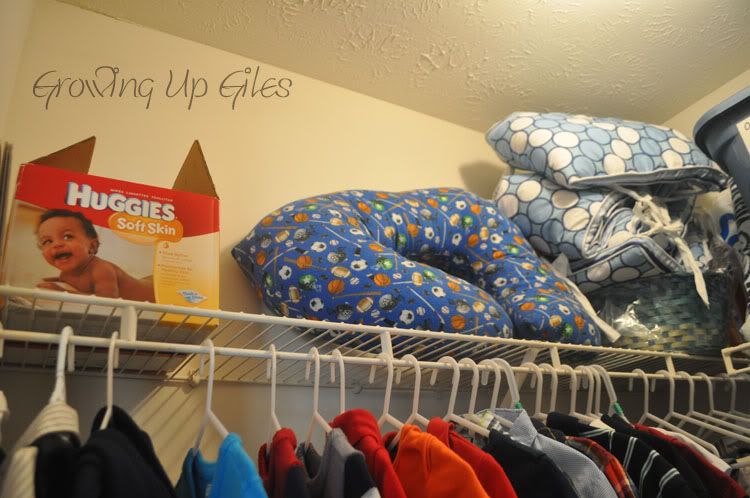 I finally organized the clothes that Micah has outgrown. I want to get matching containers and separate the different sizes into their own containers. I also have to find containers to hold the soft items on the shelf, like his homemade boppy and the bumper. We're not even going to talk about the stuff on the floor. I don't have anywhere else to store it. We're keeping any- and everything that can be used for Baby Giles #2.
I really think it's an illness. You know, moving furniture out of boredom. I'm working on it. Micah had no problem at all with the changes. It's been a few days since we've made the changes to his room, and I think we're going to keep the room like this for a while. Or at least until another round of boredom causes more rearranging to happen.
Today, we're hanging out with a couple of my best friends. Look for that post soon. Probably tomorrow, if I'm not too lazy.