I am sure you want to know what's wrong with me. Why would I post two blog posts, back to back, with no pictures. I'm sorry. I didn't intend for it to work out that way, but I got a little lazy. So here you go for your viewing pleasure, pictures and a video. Nothing spectacular.

First, Micah has at least one new tooth, a molar. I'm a little afraid to stick my fingers in his mouth to find out exactly what's going on. He's been drooling all over the place, and his fingers are almost always in his mouth. I hope the teething is over soon.
Next, here is Micah saying his version of the word "up." He says "bup," but it's so cute.
Last, pictures. I am not looking forward to the age when he decides he doesn't want me to take his picture anymore.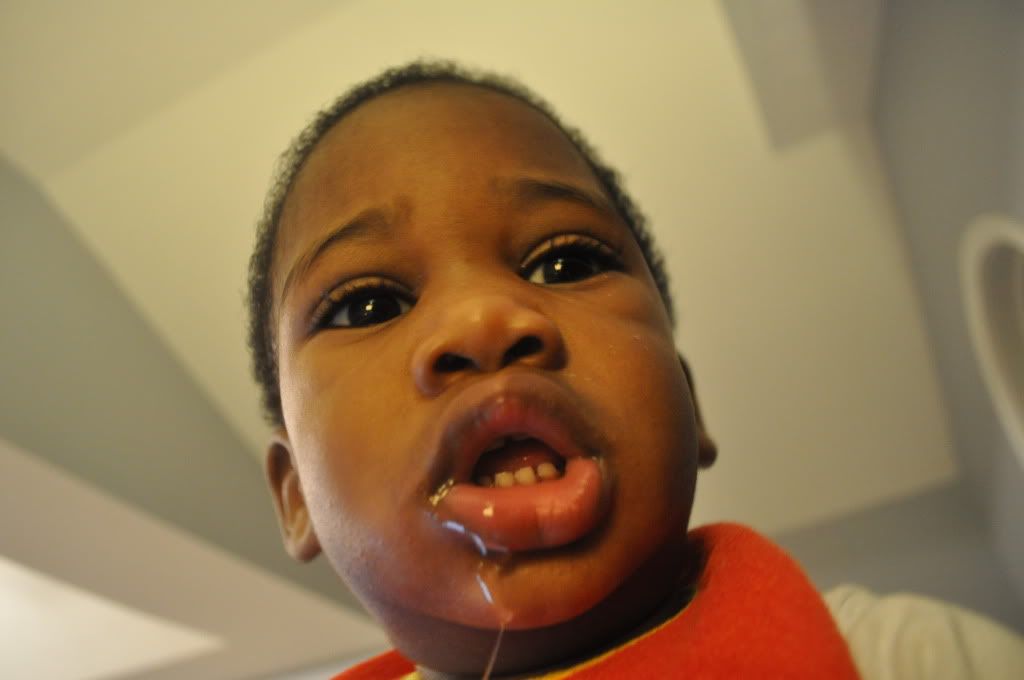 I told you it was nothing spectacular.