Two posts in one day! Also about the last post... Mikey did not punch me in my eye. I really did fall face first into a wall.

There is never a lack of entertainment with Micah in the house. He has recently started learning to dress and undress himself. This has occurred with no effort from Mikey or I. If anything, we are usually working to try to keep him dressed. No, Micah has learned this skill through the power of observation.

You see, there is no privacy in our home. Even guests are not free from Micah's scrutiny. He must accompany you to the restroom. If you happen to beat him into the bathroom, and shut the door before he gets there, you had better remember to lock the door. Otherwise he's coming in anyway. He has also taught himself to open closed doors. He will then hang out at the door, and wait for you to be done. This will be while beating on the door to remind you that he is there and waiting. I very rarely get to take a shower without him rambling about my bathroom. In any case, the lack of privacy means that Micah has witnessed Mikey and I dressing and undressing. He also pays attention when we are dressing and undressing him. In short, he's taught himself to dress and undress himself. Tonight, he decided to exhibit his skills. I'll let the pictures tell the story.
The neck of the shirt is around his waist.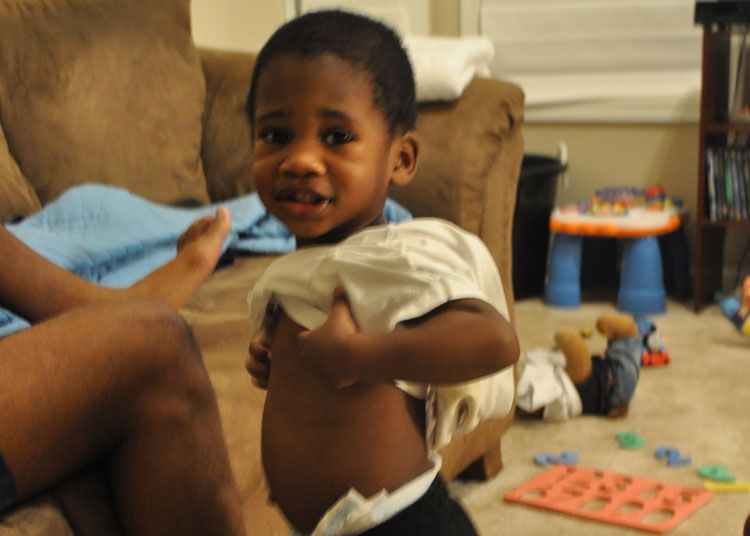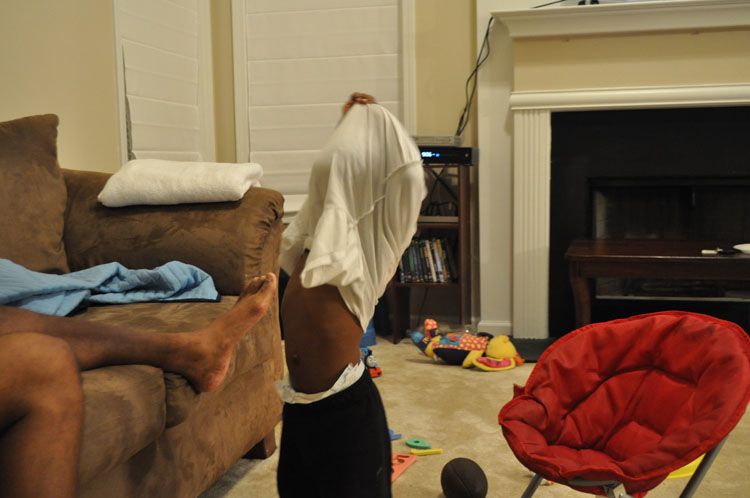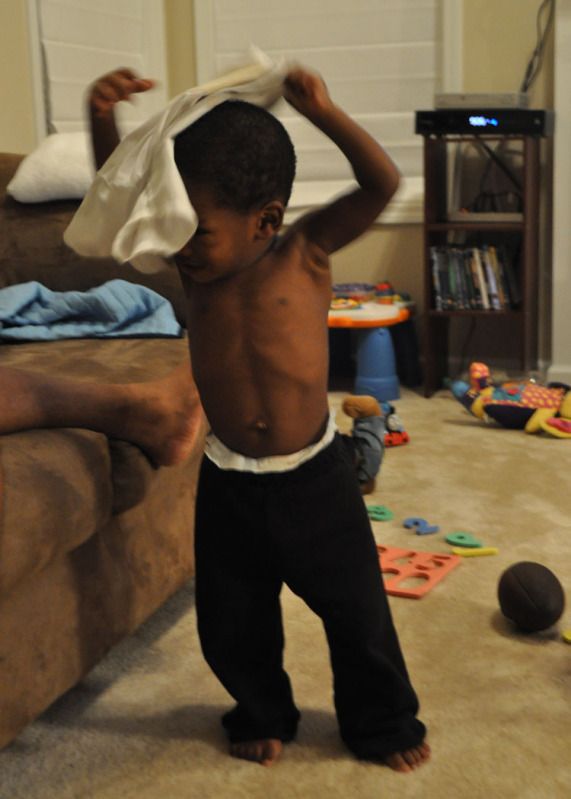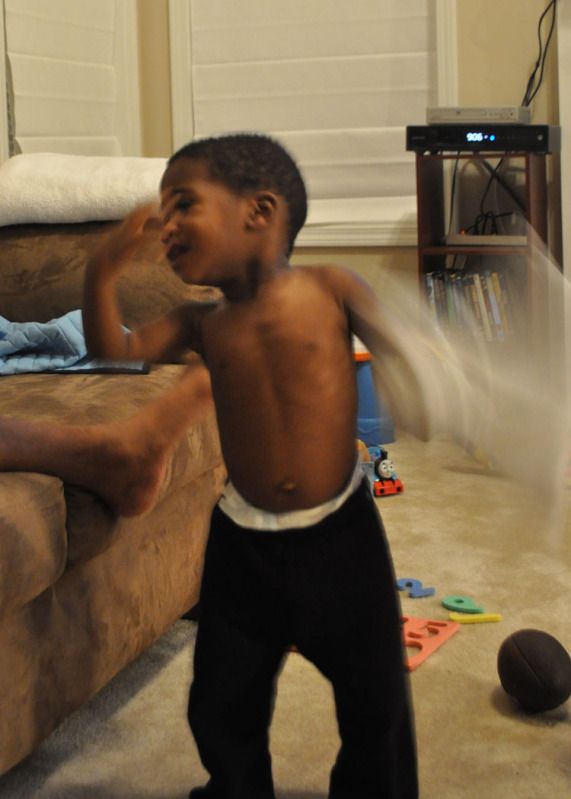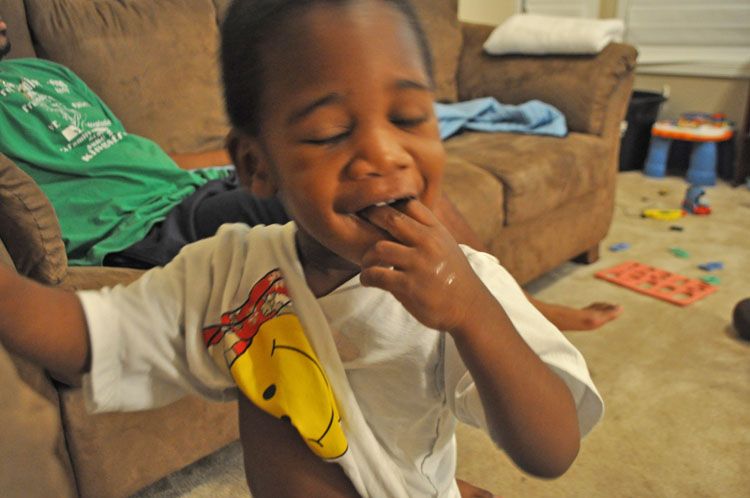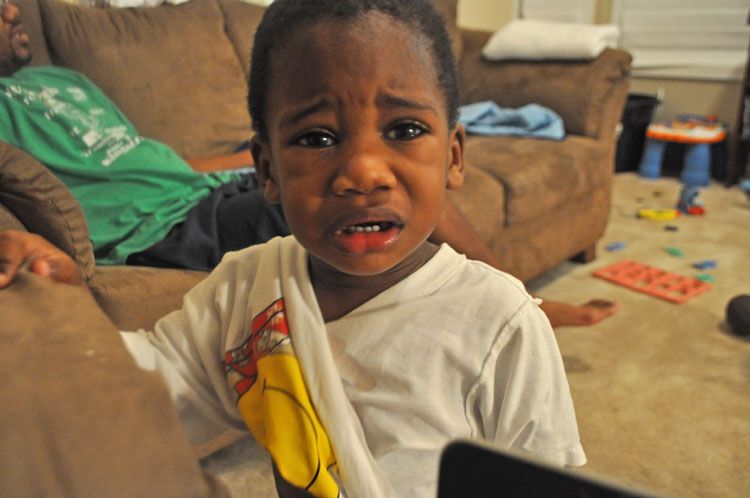 After this, he also took a stab at taking his pants on and off. I tell you there is never a dull moment. Good night. We have a busy day planned for tomorrow. Look for that blog post.